Credit Unions were founded on the principle of "People Helping People." At Azura, our associates are encouraged to live that motto through their volunteer work within the community. We truly appreciate the Above and Beyond effort our employees put in and enjoy recognizing an employee each month for their volunteer efforts! Read on to see who was chosen for Azura's April Volunteer of the Month.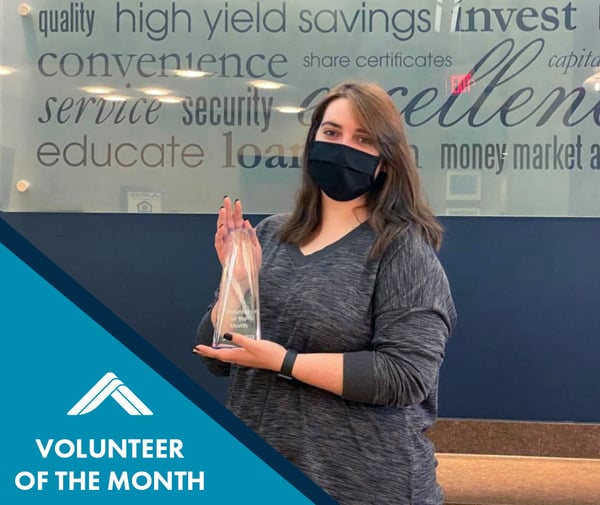 Our April Volunteer of the Month is Nevada, our Graphic Designer. We caught up with Nevada and asked a few questions about where and why she loves volunteering.
Where have you volunteered recently?
Harvesters | The Community Food Network
Why did you decide to become a volunteer?
I have been wanting to volunteer for a while now and decided to just jump in head first. I am the type of person who loves to help out, and volunteering at Harvesters is a great way to do that!
What's your favorite thing about volunteering?
My favorite thing is seeing so many people come together to help out. I enjoy being able to connect with fellow volunteers and work alongside them to help our community.
If someone is deciding whether or not to volunteer - what would you tell them?
Definitely do it! Volunteering is such a rewarding experience.
Thank you Nevada for going Above and Beyond and serving our community! Find out more about volunteering at Harvesters, click here.