Buying a boat is a major purchase, similar to purchasing a car or home. And much like vehicles and homes, boats come with their own unique set of maintenance and upkeep expenses. If you're thinking of becoming a boat owner, here's what you need to know.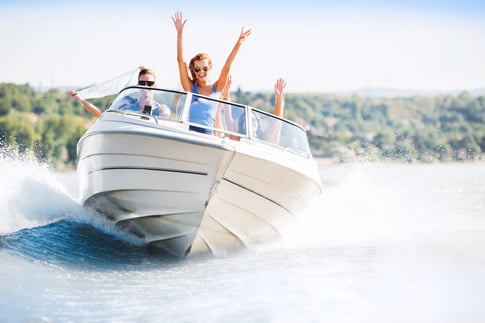 Basic boat types
Determining your best boat really depends on your personal style. Fishing boats, as their name implies, are day or overnight crafts designed for catching fish. They have ample deck space, open cockpits and reduced seating capacity.
Options include:
Jon boats.
Open express boats.
Convertible/sportfisherman boats.
Center console boats.
Cuddy cabin/walkaround boats.
Flat boats.
Watersports boats are for those who like to wakeboard, water ski or tow water toys. These include:
Bowrider/sports boats.
Personal watercraft.
Wakeboard boats.
Ski boats.
Jet boats.
Inflatables.
Cruising boats are day or overnight boats for entertaining, including:
Pontoon boats.
Deck boats.
Bowriders.
Express cruisers.
Trawlers.
High-performance boats.
Motor yachts.
New vs. used
New and used boats each have pros and cons. New boats from a reputable dealer provide a warranty and long-term support along with a craft in pristine condition. This comes at a price, though; you'll typically pay more for a new boat than a comparable pre-owned model.
Going with a used craft gets you more space and features for your money than you would buying new, but you have to be careful. Whether you buy privately, from a dealer or through a broker, check comparison websites like NADA and BUC.com to ensure the asking price is appropriate for the model and year involved. Some pre-owned boats come with manufacturer warranties. Regardless, it's still always important to hire a qualified marine surveyor to inspect any used boat you're considering. To find a qualified surveyor, contact either the National Association of Marine Surveyors or the Society of Accredited Marine Surveyors.
Take a trial run
Before buying, carefully look over the boat and take it for a water test ride. During this time:
Make sure you can easily access the engine and dipsticks.
Test all features and controls.
Check fit and finish.
Determine if seating is comfortable, visibility is good and legroom is adequate.
Feel how the boat maneuvers and if it's adequately powered.
Listen for excessive or unhealthy engine noise.
Budget carefully
Boat ownership involves much more than just the cost of the boat. When determining if you can afford a boat, factor in:
Down payment and monthly loan payments.
Taxes.
Boat insurance.
Fuel and oil.
Boat title and registration.
Trailer and its registration.
Docking fees.
Repairs and maintenance.
Winter storage.
Life jackets/safety equipment.
Extras such as towable floaters.
Linens and kitchen/bathroom supplies for overnight boats.
Find financing
To get your own boat, you'll probably need some financing. Boat loans are widely available through banks, credit unions, boat dealers and financial service companies. For boats with sleeping capacity, a tax deduction may even apply.
The loan application process is fairly simple; in some cases you may even be able to complete it over the phone. Be prepared to provide information about the boat you're purchasing as well as personal financial data, which may include two years of tax returns and a personal financial statement.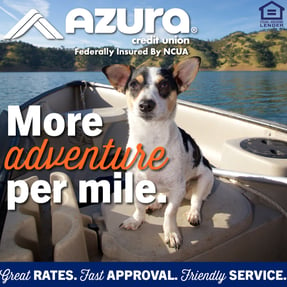 Thoroughly researching boat options and financing is well worth the time spent. Your payoff will be getting a boat you truly love and countless happy hours on the open waters.
© Copyright 2018 NerdWallet, Inc. All Rights Reserved