Did you know the first day of Spring is Tuesday, March 20th? Winter may feel like it's been going on forever, but we will soon be able to officially say it's Spring. If you've been pining for warmer weather and greener scenery, we have a few ideas to help you celebrate the first day of Spring this year!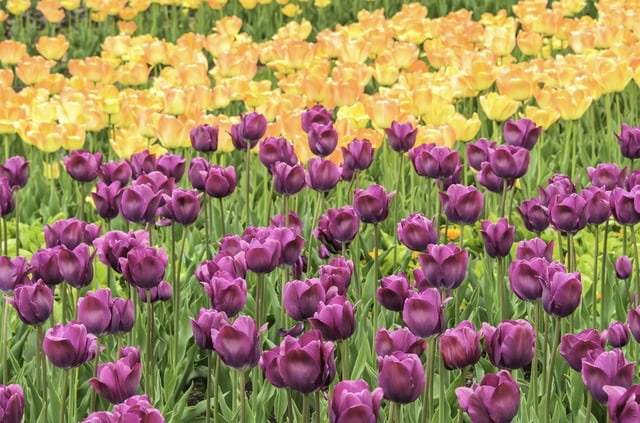 Say "Hello" to Patio Season
Topeka has a number of great restaurants where you can dine al fresco (aka outside in the sunshine). We hope to ring in this year's Spring while feeling the breeze and enjoying some top-notch food on a patio somewhere.
Here's our best bets:

Go for a Scenic Bike Ride
Spring is a perfect time to dust off your bicycle and hit the pavement! Topeka is full of fantastic trails to ride your bicycle. We love Visit Topeka's quick trail guide for an overview of their favorite places to ride. For a full list of trails to check out, Shawnee County Parks + Rec is your go-to source. Don't have a bicycle? No problem! Learn more about renting with Topeka Metro Bikes program.

Get a Jump-start on Spring Cleaning
We totally understand cleaning may not sound like the best way to celebrate Spring, but hear us out. Spring cleaning is a great time to ready your home for your summer BBQs and get-togethers, as well as making sure important features on your home made it safely through winter - like your roof, gutters, siding and landscaping. Martha Stewart offers a great Spring Cleaning checklist to help you get started. If you do find there are bigger items you need to address from your Spring cleaning inspection, Azura Credit Union can help with a home equity loan.

Plan for a Garden
The first day of Spring can be a great time to start planning your summer garden. If you've never had a garden before, here are a few steps to take:
Figure out what types of plants you want to grow - fruits, vegetables, flowers or a mixture of each.
Decide where to place your garden based on what you're growing - consider sunlight, wind, shade, irrigation, etc.
Decide on the type of garden you'd like - container, raised bed or in-ground?
Plan on how you will buy or grow your plants - we love getting strong starter plants at Topeka's Farmer's Market, opening April 14th
Once you have a plan in place, you can begin creating your garden! We love this vegetable garden guide from Better Homes and Gardens.
The first day of Spring is always exciting after a long, cold Kansas winter. Whether you venture out into the sunshine, or tackle some projects at home, Spring is a great season to begin something new and exciting! We hope we've given you a few ideas on how you can make the most of the Spring season.