What's the greatest day in February? No, it's not Valentine's Day or the Super Bowl. We think the best day in February is National Pizza Day. Celebrated on February 9th of every year, National Pizza Day is a time to rejoice in the goodness of thin crust, deep dish, extra large, extra mushrooms, and yes, even anchovies! If you love pizza, here's some of our best ideas on how you can best celebrate.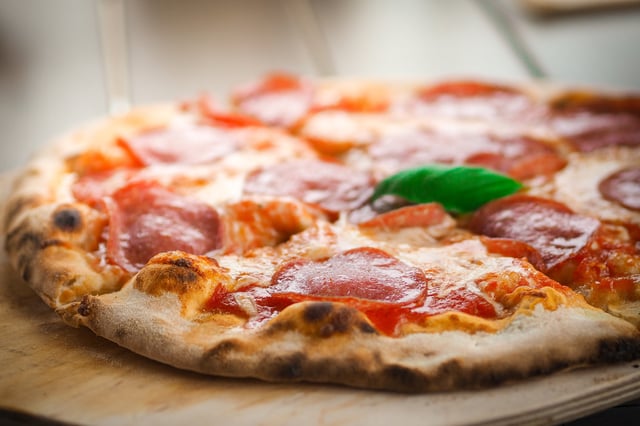 Pay Homage to Local Pizza
We love local. Whatever type of pizza you're in the mood for, Topeka has it. I think we can all agree, there's a lot of local options!
Check out our fave local options:
Make Your Own Pie
If you're feeling creative, why not make your own masterpiece? We love this idea, because you can make it truly unique. If you have kids, this is a great way to include them in the topping decisions. Making your own doesn't have to be difficult, either. There's plenty of pre-made dough and sauce options, leaving the hardest decision to what you're going to put on it.
Live the Pizza Life
Eating pizza isn't the only way to celebrate on National Pizza Day. We like the idea of getting a jump start on your Halloween costume and wearing your love for all to see. If that's not your style, there's a low-key option of wearing pizza socks. Yeah, there's surprisingly a lot of choices. Finally, buy your bestie a pizza gift so they can join in on the celebration.
No matter where you stand on the pineapple/no pineapple debate, I think we can all agree that National Pizza Day is worth celebrating. How will you enjoy your slice on February 9th?