Everyone loves a good deal. A good deal is made even better when it's gotten easily, right? Azura members have been enjoying good deals throughout the Topeka area, just by using their Azura debit and credit cards. If you'd like in on this members-only secret, read on for the deets right now.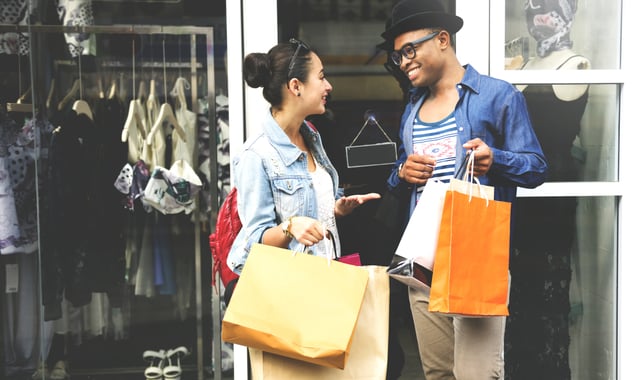 Topeka Area Discounts
If you've seen the logo to your right, or if you've heard talk of something called "Local Perks," you're halfway to understanding the program! Here's the deal, Azura LOVES local. We love local so much that we started Local Perks as a way to highlight Topeka area businesses and provide great deals for our members. If you haven't taken advantage of Local Perks (LP) yet, now is the time to try.
How does Local Perks work?
Look for our LP logo displayed at a business and ask about the discount! As long as you use your Azura debit or credit card, you qualify for the deal. What's even better - our Rewards VISA Credit Card holders receive DOUBLE points at all Local Perks businesses. So, not only do you get a discount, you also are stacking points to redeem for awesome items like gift cards, merchandise and travel. Click here to learn more about our Rewards Card now.

Where can I get a discount?
Local Perks are split into three categories:
Restaurants
Service
Retail
Our current LP partners span all the way north in Holton, Hoyt and clear through Topeka.
We know keeping track of all the awesome businesses can be tough, so we're providing a FREE discount list you can print or save and take anywhere!
Get Started Saving Today
If you love local as much as we do, here's how you can get started saving now:
Azura members, check out our Local Perks list and start making plans to visit your favorite local businesses for some great deals.
If you don't have an account, learn more about joining! We even offer FREE checking, no really!