We sincerely appreciate the hard work and dedication required to provide the best possible service to our membership. That's why, each month, we will take a moment to get to know an Azura employee in our new series, "Meet the Team!"
Carolyn is a Member Associate at our Arrowhead branch. Her smile and bubbly personality are easy to remember as she helps our members with their day to day transactions.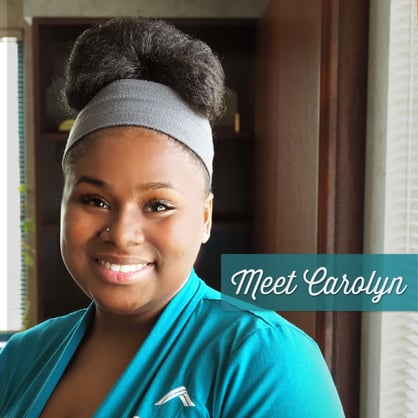 What is your role at Azura?
I am a Member Associate II at Azura's Arrowhead branch. I help members with their daily transactions and refer them to our Financial Associates when necessary.
What sets Azura apart from other financial institutions?
We truly care about our members and their well being! I love getting to know our members and greeting them by name when they come in. Azura encourages us to do what's best for the members at all times.
If you could tell people one thing you appreciate most about credit unions, what would it be?
I think Credit Unions, especially Azura, focus on providing the best possible service to our members. I love that we are an organization that gives back to the communities we live and work in.
What do you like to do for fun when you're not at work?
I enjoy shopping and eating great food. I also like to go to the gym so I can eat more great food. ;)
What's your favorite quote?
"Treat others the way you would want to be treated."