We sincerely appreciate the hard work and dedication required to provide the best possible service to our membership. That's why, each month, we will take a moment to get to know an Azura employee in our new series, "Meet the Team!"
Jamie is a Member Associate at our Wanamaker branch. She provides excellent service with a smile as she helps our members with their day to day transactions.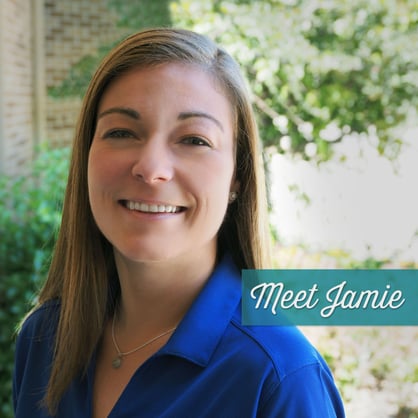 What is your role at Azura?
My job title is an Member Associate II which includes roles and responsibilities related to member services. This includes helping members with their financial transactions; such as deposits, withdrawals and payments. I answer members' questions and help with their needs to the best of my ability. Likewise, I am always looking for opportunities to educate members on our services that may benefit them financially.
What sets Azura apart from other financial institutions?
Azura is set apart from other Credit Unions by the genuinely good people working here that are always looking out for the best interest of the members that have a share in our credit union. Azura has a sense of community that can be felt both as an employee as well as a member. When members come to Azura Credit Union, they are always greeted by a cheerful and helpful associate, both because we are happy to help our members as well as work for Azura Credit Union.
If you could tell people one thing you appreciate most about credit unions, what would it be?
Overall, I appreciate credit unions' dedication to our members that are also our shareholders. Due to this, credit unions do not seem to have all of the unnecessary fees that one might find at a bank. I have known a few of my friends who seemed to consistently express confusion and distress about being charged very high fees at other financial institutions and I was able to persuade them to look into credit unions. All of them could not believe the great differences between credit unions and banks they were unaware of for so long and were happy to make the switch.
What do you like to do for fun when you're not at work?
While not at work I enjoy reading and hanging out with my family and friends. I also enjoy running and doing mixed martial arts at the School of Martial and Meditative Arts.
What's your favorite quote?
"Consult not your fears but your hopes and your dreams. Think not about your frustrations, but about your unfulfilled potential. Concern yourself not with what you tried and failed in, but with what it is still possible for you to do." - Pope John XXIII