We sincerely appreciate the hard work and dedication required to provide the best possible service to our membership. That's why, each month, we will take a moment to get to know an Azura employee in our new series, "Meet the Team!"
Scout is a Loan Operations Associate. He assists our members in finalizing their vehicle loans by ensuring all the right paperwork is in order.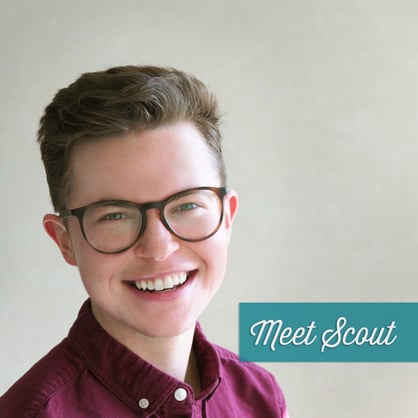 What is your role at Azura?
I'm a Loan Operations Associate.The majority of my role is lien perfecting on vehicle loans, so you might hear from or be directed to me if you need assistance getting your vehicle registered or transferring your registration out of state.
What sets Azura apart from other financial institutions?
I think our commitment to improving and giving back to our community is clear to anyone who is familiar with Azura, and that was a huge contributing factor to me seeking employment here!
If you could tell people one thing you appreciate most about credit unions, what would it be?
See above! While I am slightly biased and think that Azura does this phenomenally well, all credit unions serve their member base and give back to their community in a variety of ways.
What do you like to do for fun when you're not at work?
I love traveling, hiking, photography, home improvement projects and just spending time with my wife, our two dogs, and two cats (Nicole, June, Remy, Betty, and Willow, respectively)!
What's your favorite quote?
"We finish the job. […] We keep flying." –Capt. Malcolm Reynolds, Firefly