We sincerely appreciate the hard work and dedication required to provide the best possible service to our membership. That's why, each month, we will take a moment to get to know an Azura employee in our new series, "Meet the Team!"
Luke is a Mortgage Associate. He originates Home Equity Lines of Credit, Fixed Rate 2nd Mortgages and In-House Refinances.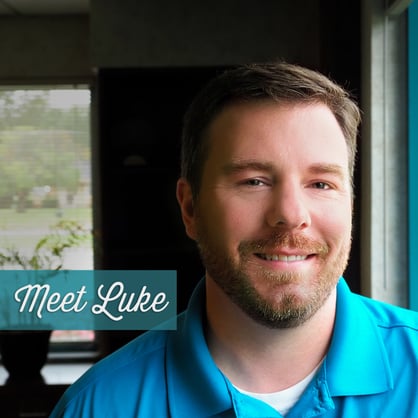 What is your role at Azura?
I'm a Mortgage Associate. I originate Home Equity Lines of Credit, Fixed Rate 2nd Mortgages and In-House Refinances.
What sets Azura apart from other financial institutions?
Integrating technology that is secure, user friendly and convenient. Azura's video banking and recent upgrades to the mobile/online banking have been excellent tools to excel the member experience.
If you could tell people one thing you appreciate most about credit unions, what would it be?
I appreciate the "gray area." Everybody's financial situation is different and those situations may require some creativity to meet their needs. I also appreciate the people that chose to work at a credit union. Yes, we get paid to provide a service but the majority of the people who work for credit unions truly want to help meet the needs of others.
What do you like to do for fun when you're not at work?
I'm a sports nut. I love watching some Chiefs football and enjoy getting back to Manhattan from time to time to cheer on my Cats. Catching a Royals game on a nice summer evening is pretty relaxing as well.
What's your favorite quote?
"You can't put a price tag on FUN."
I would hear this quote weekly from a college buddy of mine who ironically took 7 years to get his bachelors….but he is hands down still one of the brightest people I know. Experiences over possessions.