We sincerely appreciate the hard work and dedication required to provide the best possible service to our membership. That's why, each month, we will take a moment to get to know an Azura employee in our new series, "Meet the Team!"
Shannon is one of our Operations Associates. Her role is integral to our member accounts at Azura! Read on to learn more about Shannon.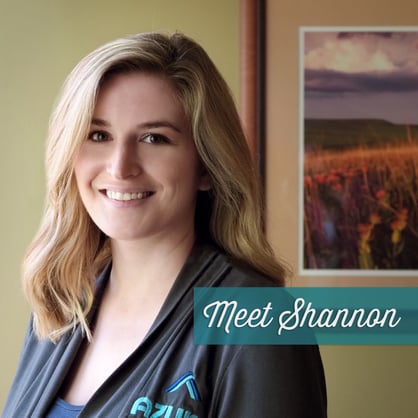 What is your role at Azura?
I am an Operations Associate. I do a variety of tasks including posting electronic payments, wire transfers, debit and credit card disputes, garnishments and mobile deposits.
What sets Azura apart from other financial institutions?
I think our presence in the community really sets us apart from other financial institutions. There are great programs we have in place for staff to volunteer and donate to really great organizations in the area. It feels good to work for a company so willing to give back to its community!
If you could tell people one thing you appreciate most about credit unions, what would it be?
I really appreciate the "people helping people" aspect of credit unions. After working with the credit union for quite a while, we are always trying to do what is best for the member and that is not something you can find anywhere. We are blessed with a great staff who help ensure our members are treated with above and beyond service.
What do you like to do for fun when you're not at work?
I enjoy spending time with my family; I have a two year old who keeps me on my toes! When she's sleeping, I relax by binging on television shows! Some of my favorites are This is Us, A Million Little Things, and watching old episodes of Desperate Housewives!
What's your favorite quote?
"Focus on the solution, not the problem." – Tony Robbins