We sincerely appreciate the hard work and dedication required to provide the best possible service to our membership. That's why, each month, we will take a moment to get to know an Azura employee in our series, "Meet the Team!"
Shawn is a Member Associate at our Lenexa branch!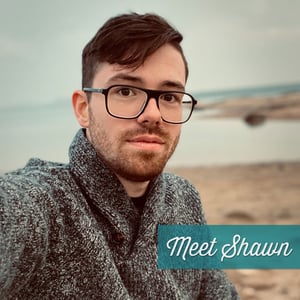 What is your role at Azura?
I am a member associate at the Lenexa branch. Our branch is a little different from a normal branch; member associates at the Lenexa branch are trained to open accounts and help members with a little more complicated issues. I have also been working at our Proctor and Gamble branch. My main job at the P&G branch is to help members transition to a new credit union and help them while they are transitioning into the next chapter of their life.
What sets Azura apart from other financial institutions?
I really think that my coworkers at the credit union are the biggest difference between Azura and other credit unions. Our main goal is to help our members and I think everyone does a great job of that! It also doesn't hurt that we have great rates too!
If you could tell people one thing you appreciate most about credit unions, what would it be?
The one thing that I appreciate the most is the education you receive at a credit union. Credit unions explain how things work rather than being unwilling to explain or assuming you know the process. I opened my first account at a credit union when I was 18 and they were instrumental in teaching me how to handle my finances.
What do you like to do for fun when you're not at work?
I spend a good majority of my down time at home with my 3 dogs. I enjoy working on my vehicles, I love music and enjoy going to concerts.
What's your favorite quote?
"Love what you have and you'll have more love" Firewood by Regina Spektor