Fraudsters are at it again, except this time, they are getting clever with accessing your person to person (P2P) services, like Zelle, Venmo, Payzur and PopMoney. We were recently alerted to this scam, as many financial institutions are reporting losses due to fraudulent activity. We're here to help you understand and avoid this costly scam.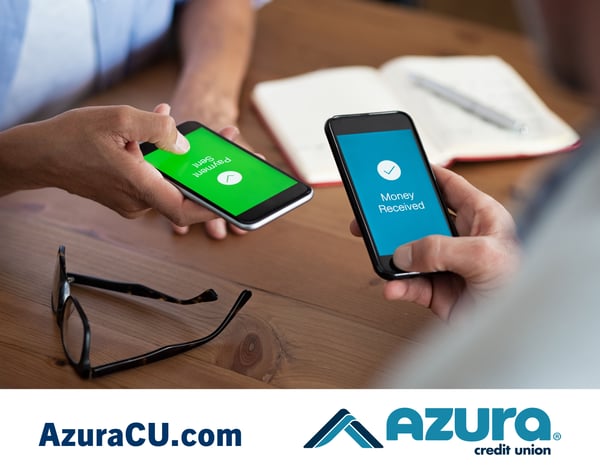 How are criminals accessing your P2P services?
First, fraudsters send an account alert to you via text message – appearing to come from your financial institution – warning you of suspicious debit card activity.
For those who respond to the text, the fraudsters call them, faking the financial institution's phone number and claiming they are in the fraud department calling to verify suspicious transactions.
To verify the unsuspecting victim's identity, the fraudster explains a passcode will be sent via text message and they must provide the passcode over the phone.
The fraudster attempts a transaction that triggers a passcode to be sent to the victim, such as using the "forgot password" feature or initiating a P2P transaction. The passcode is sent via text / email to the victim who, in turn, provides it to the fraudster.
The fraudster immediately uses the passcode to login to the victim's accounts and use the P2P feature to transfer funds.
How can you avoid this new P2P scam?
Don't' share your passwords and/or passcodes. We won't ask for them.
Azura will not call or text you, asking for a passcode or your banking password. If you receive a call or text that appears to be from Azura, and the caller or texter is asking for a passcode from PopMoney or your Online Banking password, do not give it to them. Contact Azura at (785)233-5556 to report this communication. Remember, thieves can make a call very convincing and pretend to be anyone. Don't share your codes! Once they have access to your account, they can change passwords, validate transactions, order products for themselves, etc.
What else can you do to stay safe online?
Don't use the same password for multiple accounts. If your email address, bank account and your online shopping sites all have the same passwords, you are in danger of having all of those accounts accessed by a thief. To keep your passwords safe, secure, and unique, employ an online password manager of your choice.
Keep your password recovery answers unique and off social media. Most websites have a password recovery system with security questions you answer - like "what is your favorite food?" Don't make your answers easy as they can be guessed if you make them too simple. For instance, a lot of people like pizza as their favorite food - that would be an easy answer for a fraudster to guess! Also, social media questionnaires can be great fodder for thieves. Don't let folks know what street you grew up on, what your mother's maiden name was, what your first pet's name was - etc. These answers should be considered just as important as your password, so keep them secret and secure!
By following these tips, you can help keep your accounts safe. If you ever have any questions or concerns regarding the safety of your information with Azura, don't hesitate to call us at (785)233-5556.