As the economy continues to deal with the impact of COVID-19, a record number of Americans have filed for unemployment insurance.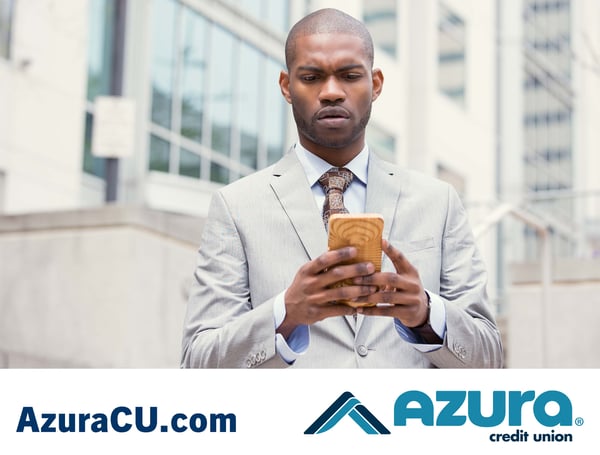 Unfortunately, when there's bad news, scammers aren't far behind. The rush to fill out claims, along with the overloaded unemployment websites and phone lines, provide the perfect cover for con artists looking to grab a dollar.
Here's all you need to know about the circulating unemployment scams.
What types of unemployment scams exist?
An unemployment scam can involve a con artist filing a claim in someone else's name and then collecting their benefits or claiming to be employed in a place of business where they have never held a job. The victim will thus be denied their own benefits.
These cons can also take the form of a scammer impersonating a government employee offering to help the victim fill out their application for unemployment insurance. Unfortunately, the scammer is only out to get information to nab the victim's benefits. Or worse, the scammer may use this information to steal the victim's identity. Other times, while allegedly helping the victim fill out their forms, the scammer asks the victim to make a payment via credit card to receive their benefits. Of course, this money will go straight into the scammer's pocket and the victim's unemployment claim is never filed.
In yet another variation of the unemployment scam, fraudsters create bogus websites that look like official sites used to claim benefits. They lure victims to the sites via social media posts or emails. The victim willingly shares information and assumes they are actually filling out their unemployment forms
How to spot an unemployment scam
First, if you have been notified by your employer that a fraudulent claim was filed for you, please let your financial institution know immediately.
Second, it's important to note that there is no fee involved in filing or qualifying for unemployment insurance.
Third, government officials will never ask you to share personal information over the phone unless a phone appointment was preplanned and scheduled for a specific date and time.
Finally, sensitive information should never be shared on a site without first verifying its security. Look for the lock icon next to the URL and for the "s" after the "http" in the web address.
What to do if you've been a victim of this scam or want to avoid this scam happening to you
Here are a few options to consider :
Freeze your ChexSystems file
ChexSystems is a banking reporting agency that collects info about any issues you had with previous financial accounts. By freezing this file, you ensure no fraudsters can open a new account with your information.
File a Fraud Alert or Credit Freeze on any/all of the three major credit bureaus – Equifax, Experian, TransUnion.
A fraud alert makes companies verify your identity before granting new credit in your name. Usually, that means calling you to check if you're really trying to open a new account. A fraud alert is free and lasts one year.
A credit freeze limits access to your credit report so no one, including you, can open new accounts until the freeze is lifted. To be fully protected, you must place a freeze with each of the three credit reporting agencies. You'll usually get a PIN or password to use each time you place or lift the freeze. A credit freeze is free and lasts until you lift it.
What if you received a fraudulent 1099-G tax form from someone claiming unemployment in your name?
If you have received a 1099-G Tax Form and you did NOT receive unemployment benefits in the year 2020, you may be a victim of identity theft. Report this fraud to KDOL at https://uiassistance.getkansasbenefits.gov by selecting "Dispute my 1099" and make sure to include a copy of the Unsworn Declaration (found here: https://www.dol.ks.gov/docs/default-source/ui-benefits-forms/1099-g-forms/k-frd-100.pdf).
If you did receive unemployment but you have a dispute about your 1099-G form, the Kansas Department of Labor advises you to call its Tax Call Center at 785-575-1461. If the amount shown on a 1099-G is incorrect, KDOL advises the claimant should send a written dispute to KDOL at 1099 Inquiry Kansas, Department of Labor, 401 SW Topeka Blvd., Topeka, KS 66603-3182. You can also report it to KDOL at https://uiassistance.getkansasbenefits.gov by selecting "Dispute my 1099".