FACT: Valentine's Day is tomorrow. Are you a little panicked to hear this? Sometimes life gets busy and holidays sneak up on us. Not to worry, we have found six lovely ideas you can snag so your sweetheart will never know you (almost) let Valentine's Day catch you by surprise!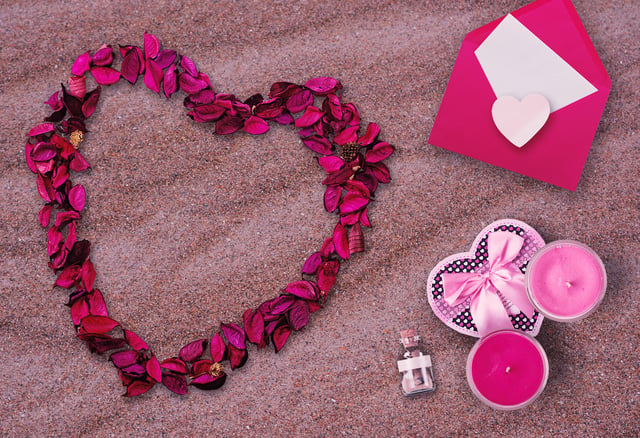 1. Remake the Classics
Let's be honest, it's way too late to rush order those chocolates or roses without a ridiculous "last minute" fee. If you've got time on your hands tonight and you're comfortable in the kitchen, pick up some strawberries and chocolate and get to dipping. If your kitchen is a place to store your cereal and milk only, check out these cool candy bouquet ideas.
2. Thoughtful Gift Cards
Gift cards for experiences are always a classy way to say "I love you." We recommend considering your significant other's interests, hobbies and needs when purchasing a meaningful gift card. For example, are they stressed at work? A gift card to a local spa says that you care about their well being. Or, do they love to shop? Pick out a gift card from a store you know they frequent. If you absolutely can't choose or you know they would prefer more options, Azura offers a VISA gift card, with the lowest fee to purchase in town - and we're open in our Drive-Thrus until 6 p.m.
3. Give a Future Experience
Experiences are always a fun surprise to gift. If you have a movie lover, consider picking up movie tickets (yes, we have those!) and their favorite candy. If you are in the mood to impress, giving a weekend getaway is always a show stopper. We love these ideas to present your gifted getaway just right.
4. Subscriptions
If you want to continue to surprise and delight your partner each month, sign them up for a subscription to a year-long service or product that you know they will enjoy. With the amount of subscriptions available today, you are bound to find something truly unique! Plus, subscription gifts keep on giving all year long, yet they only take a second to purchase.
5. Make a Meal
Have you ever heard the phrase "Sometimes the best meal is the one you don't cook yourself."? It doesn't have to be fancy, but being the chef in the kitchen for Valentine's Day might mean the world to your partner! Even if you don't consider yourself very skilled, there's plenty of easy and impressive dinner ideas to find! Or if dinner isn't your scene, surprise your loved one with breakfast in bed, even if it's toaster waffles! Sometimes it's the thought that's the most important part of the gesture.
6. Get Out Your Scissors and Get Crafty
We found a few of our favorite, easy, homemade craft ideas that you can make in an evening.
Love Thoughts in Jar - This couldn't be easier. Grab some paper, a pen, scissors and a jar. Write down your favorite things, favorite memories, favorite sayings, etc. on paper, cut them out and place them in the jar. Your special someone can read a note each time they want to feel a little extra love in their day.
Thoughtful Coupons - Again, grab some paper and a pen and write out a few coupons that you know your Valentine would appreciate. Is it volunteering to do the dishes? How about a back rub after a long day? You can be as creative as you want!
Share a Journal - Pick up an inexpensive notebook, write a journal entry and give it to your Valentine with the instructions to read what's inside, write a new journal entry, and give the notebook back. Keep this pattern going until the notebook is full. A shared journal is a romantic way to write about hopes, dreams and plans for the future. Plus, what a treasure to share with each other as the years go on.
Who knew there could be so many cool and unique last minute gift ideas? Even if you have less than 24 hours, we hope you've found an idea or two to make tomorrow a special day for your sweetheart.