With the passing of the CARES Act, stimulus checks will soon be sent to the majority of Americans. This is a topic that is on many folks' minds. We've rounded up the most commonly asked questions to date on the upcoming stimulus payments.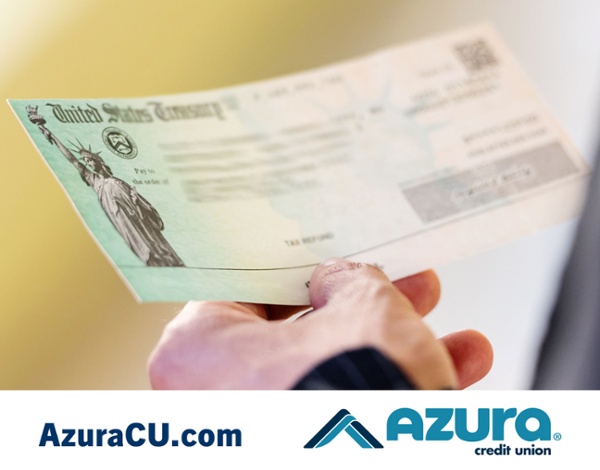 Do I need to apply to receive a stimulus payment?
If the IRS has either your 2018 or 2019 tax return, or if you receive Social Security retirement benefits, there's no need to apply! If your tax refund has been directly deposited in the past, this is also how you'll receive your stimulus payment.
What if my direct deposit information has changed since filing my taxes? Or what if I didn't provide that information on my tax return?
The IRS has developed a web-based portal for individuals to provide their banking information to the IRS online, so that individuals can receive payments immediately as opposed to checks in the mail. Find out more here.
How much will I receive?
Single adults who made $75,000 or less will get $1,200.

Married couples, with no children or children over the age of 16, filing taxes jointly earning $150,000 or less will receive $2,400 total.

For every child age 16 or under, there will be an additional $500.
For filers with income more than the amounts listed above, the payment amount will be reduced by $5 for each $100 above the $75,000/$150,000 thresholds. Single filers with income exceeding $99,000 and $198,000 for joint filers with no children are not eligible. Social Security recipients and railroad retirees who are otherwise not required to file a tax return are also eligible and will not be required to file a return.
When will I receive my payment?
Some may begin receiving their stimulus payments via direct deposit as soon as this week, with more deposits being sent each week afterwards. Paper checks will be sent in the coming weeks as well.
In addition, the IRS has launched a portal which allows you to check on the status of your stimulus payment. You can access that portal here.
I have an account at Azura. How do I deposit my stimulus check?
If you chose to receive your IRS tax refund payment in the mail, the IRS will be mailing your stimulus check to the physical address they have on file. Azura offers an easy way to deposit your check, without needing to visit a branch! Our mobile app offers Remote Deposit, where you can snap a picture of your stimulus check and deposit it - wherever you are! To learn more about remote deposit, click here.
Will college students get a stimulus payment?
College students won't receive stimulus payments if anyone claims them as a dependent on a tax return. Usually, students under the age of 24 are dependents in the eyes of the taxing authorities if a parent pays for at least half of their expenses.
Is my payment taxable?
No. This is not taxable income - it is classified as a tax credit.
Can I get my check faster if I pay for it?

No - this is a scam.
Unfortunately, we are seeing a rise in stimulus payment scams. The most common include:
Pay to receive your check faster:
Folks are starting to receive phone calls, emails and texts offering to get your check faster if you provide personal information. Do not engage with these calls and do not click on any links sent through text or email. The IRS will not call and ask you to verify your payment details. Do not give out your bank account, debit account, or PayPal account information - even if someone claims it's necessary to get your stimulus check. It's a scam.
Fraudulent checks in the mail:
Scammers are mailing fraudulent checks to look like real stimulus checks and the recipients are
required to verify their personal information by going online or calling a phone number. If you receive a "stimulus check" in the mail now, it's a fraud - it will take the Treasury a few weeks to mail those out. If you receive a "stimulus check" for an odd amount (especially one with cents), or a check that requires that you verify the check online or by calling a number, it's a fraud.

I have more questions about the stimulus payments.
The best source of reliable information is the IRS webpage on stimulus payments. Visit their site often to get the most up-to-date info.