What is Identity Theft?
Identity Theft is when someone takes your personal information such as your social security number, name and date of birth or even your driver's license number and uses it without your knowledge. The thief may run up debts or even commit crimes using your identity. The following 10 tips can help protect or lower your risk of becoming victim to identity theft.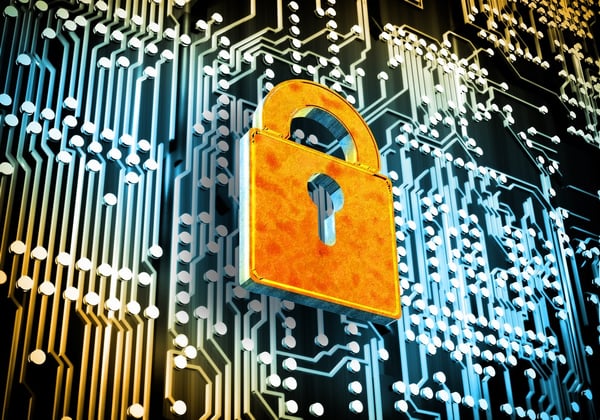 1. Protect your Social Security Number
Don't carry your card with you unless you need it for a specific reason. The best place for your Social Security card is in a fireproof safe at home or in a safe deposit box at your financial institution.
2. Fight "Phishing"-Don't take the bait!
Scam artists will pretend to be from your financial institution, store, government agency or even lead you to believe you have won some gift or lottery. They most often call or email you to make contact. "DO NOT" respond to any request to verify your account numbers or passwords over the phone or through your email.
3. Polish your password practices.
Your passwords open the doors to your guarded personal information. Make your passwords challenging. Use at least 8 characters consisting of a mix of letters, numbers, and symbols. Keep your passwords safe by not sharing them with anyone or writing them down. Another great rule of thumb is to not use the same password on multiple websites.
4. Use caution on social networks.
What you share on social networks is what tech-savvy thieves use for scams, phishing and account theft. Look out for social media posts asking for your birth date, your first pet's name, your wedding date, your maiden name, etc. All of these answers can be used to figure out your password or your security questions!
5. Shield your computer and smartphones.
Beyond using strong passwords, make sure you are using a good firewall, virus and spyware protection software that you update regularly. Don't install anything without knowing what it is. Don't click on links on pop-up windows or in spam e-mails, as they oftentimes contain viruses.
6. Click with caution.
When shopping online, make certain the Web Site is from a trusted source. Before entering your credit card number or personal information, make certain there is a padlock symbol at the top or bottom of the browser window and the web address starts with "https". This ensures your information is encrypted.
7. Review your statements.
Open your statements and check them for accuracy. Report any unauthorized charges or withdrawals done without your permission to your financial institution.
8. Stop pre-approved credit cards offers.
Identity thieves often steal these credit card offers out of your mail box and fill them out in your name. You can remove your name from credit bureau marketing lists by calling 1-888-5OPTOUT (888-567-8688).
9. Check your credit reports.
One of the best ways to protect your identity is to check your credit report each year. You are entitled to a free credit report each year from the three national credit bureaus, Equifax, Experian and TransUnion. Spread your requests out by ordering from a different bureau every four months. Order you free credit report by phone at toll-free 1-877-322-8228 or online at www.annualcreditreport.com.
10. Ask lots of questions.
Don't be afraid to ask questions when a business or agency asks for your personal information. Ask how it will be used, shared and protected. You have a right to know where your information is going.
By staying alert and educated, you can prevent Identity Theft from happening to you and your loved ones!
Disclaimer: These facts are for informational purposes and should not be construed as legal advice.