Here at Azura, we <3 our community! We know that we live, work and play in great cities, so each week, we are sharing five great features of our community. Be ready to learn more about local events, community partners, local businesses that make us unique, fun classes, parks, programs and amazing opportunities to get out there and get involved. Check out what's going on this month!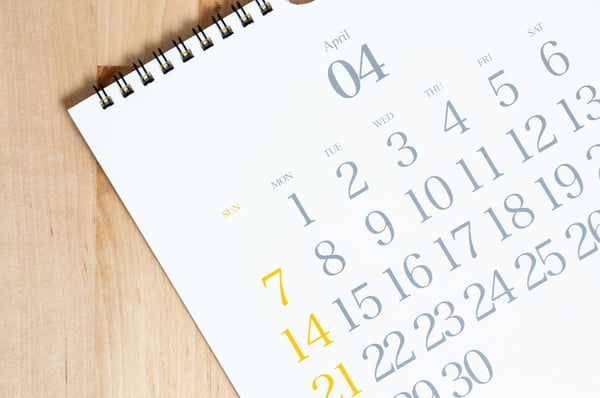 #WeLoveLocal, April 1 - April 30

Tulip Time
Various Locations in Topeka
Tulips blooming is oftentimes the first sign that Spring is here to stay! Tulip Time in Topeka is truly a unique and beautiful event! Beginning April 5th through April 22nd, Visitors enjoy over 120,000 mulit-colored tulips in three beautiful gardens: Doran Rock Garden/Gage Park, Ted Ensley Gardens/Lake Shawnee and Old Prairie Town/Ward-Meade Botantical Garden.
Two popular events occur each year in tandem with Tulip Time. Be sure to check out Tulip Time Festival on April 7th at Lake Shawnee and Tulips at Twilight at Old Prairie Town during the evenings of April 12th - 28th.
For more information about Tulip Time, visit the Facebook page. Tulip Time Festival information can be found here. Tulips at Twilight information is available on the Shawnee County Parks + Rec web page, found here.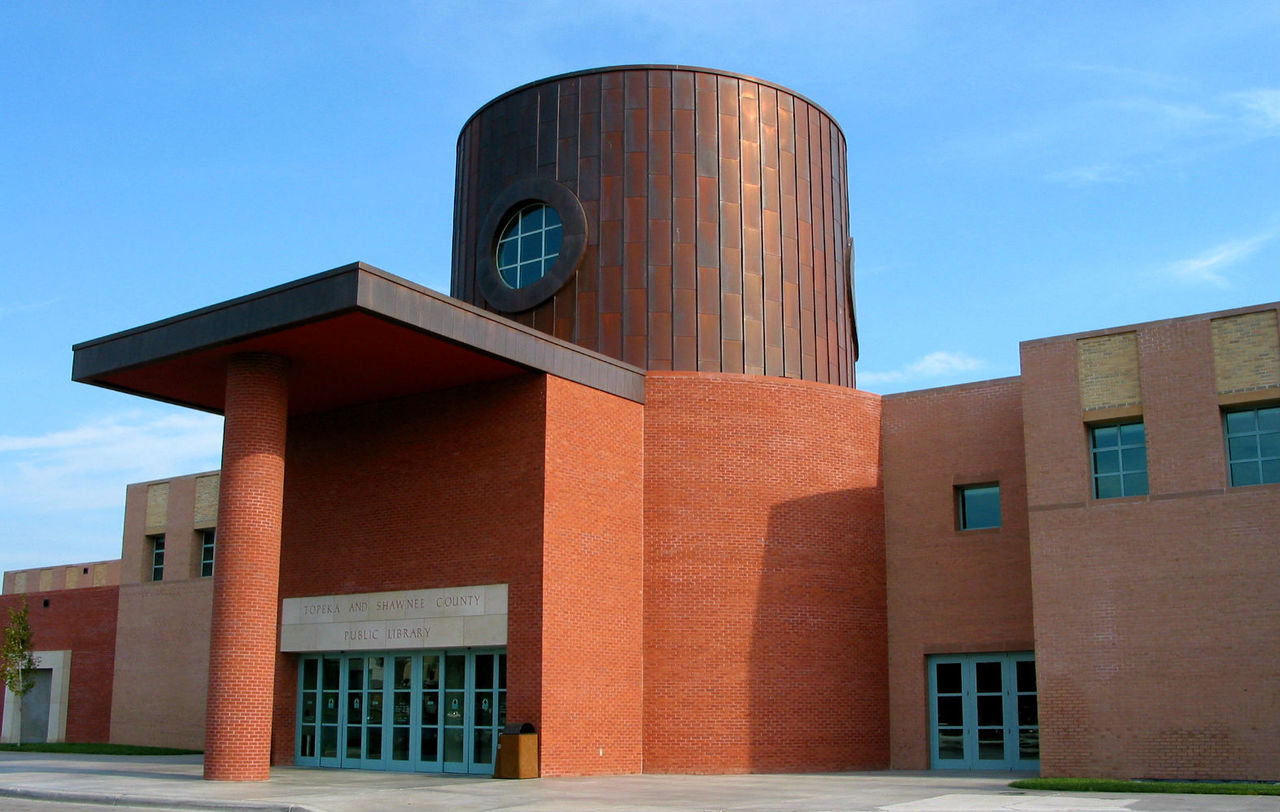 Escape Rooms at the Topeka and Shawnee County Library
The Topeka and Shawnee County Library,1515 SW 10th Ave, Topeka, KS
Escape Rooms have grown in popularity over the past few years with people of all ages enjoying the challenge of solving riddles and puzzles in a timed environment. The Topeka and Shawnee County Library has decided to join in on the fun by offering several evenings in April and May where groups can attempt a unique escape room, for free! You can bring your own group, or form one when you arrive!
Swing by at 7 pm on April 5th to try out their "Totally Radical '80s Time Travel Adventure" Escape room! Your group will time travel to 1986 and have just 45 minutes to figure out the 80's themed riddles and puzzles to get your group back to present time.
If you can't make the April 5th event, mark your calendars for April 19th at 7 pm for a "Back to the Future" escape room! Participants will have a blast racing the clock to figure out problems based in a "Back to the Future" scenario.
For more information, and to check out May's Escape room dates, click here.
Cirque Du Soleil: Corteo


The Kansas Expocentre,

1 Expocentre Dr, Topeka, KS 66612

Cirque Du Soleil returns to the Kansas Expocentre with their brand new show, Corteo. Cortéo—an Italian word meaning "cortège" or procession—is a contemporary circus show about a clown who watches his own funeral taking place in a carnival-like atmosphere, where his friends celebrate a life well lived.

Showtimes for Corteo begin Friday, April 19th and continue with two shows on Saturday, April 20th and a final show on Sunday, April 21st. Tickets are still available and start at just $39.

For more information and to reserve your seats, click here.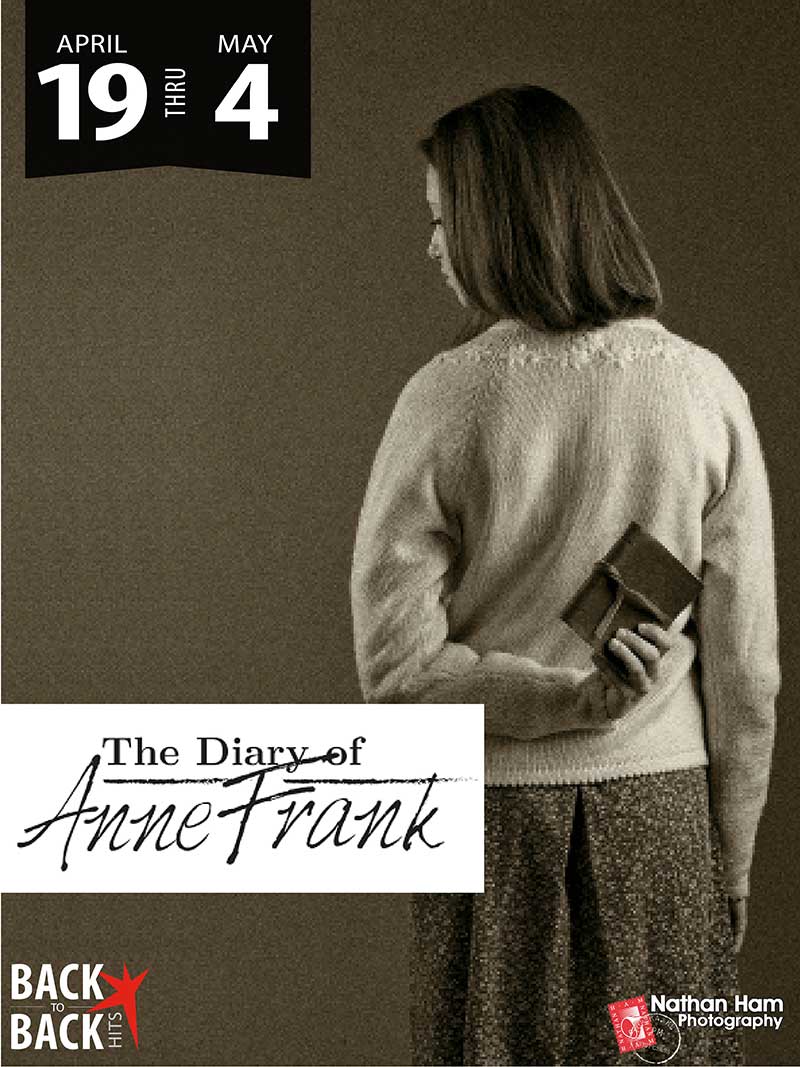 The Diary of Anne Frank at TCT


Topeka Civic Theater and Academy, 3028 SW 8th Ave, Topeka, Ks 66606

Reserve your seat now for the powerful adaptation of the world's most famous diary, The Diary of Anne Frank. Join others at the Topeka Civic Theater to watch this famous story unfold.

Showtimes are offered April 19th through May 4th. Guests can enjoy selecting various dinner (and even brunch!) options based on the showtime day they choose. Tickets go on sale April 9th and will fill up fast!

For more information on the show and ticket sales, click here.
2019 Designers' Showhouse
1111 SW Ottawa Trail, Topeka, KS 66615
It's almost time for Topeka's annual Designers' Showhouse. The home will officially open for tours beginning April 27 to May 19th. Tickets are just $12 at the door or $10 if purchased in advance. The fundraiser directly benefits Child Care Aware of Eastern Kansas, which supports the development and early education of children by improving access to resources for families, including high quality child care options.
Public tours are available Wednesday through Sunday, with hours varying. Folks can also request private tours for their special interest clubs on Mondays by appointment.
For more information, click here.
Want to learn more? We recommend visiting www.topeka365.com! This site is always a fantastic resource to be in the know about all the great things happening in Topeka.
Azura Credit Union Blog Disclosure
The purpose of the Azura Credit Union's blog is to be an educational resource for general financial and lifestyle information.
Disclaimers
The information posted on this blog by Azura Credit Union is for educational and entertainment purposes only and is not intended as a substitute for professional advice.
Azura Credit Union will not be held liable for any loss or damage of any kind in connection with this blog.
About Outside Links
On occasion we will include links to websites created, operated and maintained by a private business or organization. We provide these links as a service to our visitors, and are not responsible for the content, views, or privacy policies of these sites.
We take no responsibility for any products or services offered by this website, nor do we endorse or sponsor the information it contains.
In addition, websites may change location, ownership and address frequently. Azura Credit Union is not responsible for the accessibility of these links.
Thank you for your interest in Azura Credit Union's Blog.