Here at Azura, we <3 our community! We know that we live, work and play in great cities, so each week, we are sharing five great features of our community. Be ready to learn more about local events, community partners, local businesses that make us unique, fun classes, parks, programs and amazing opportunities to get out there and get involved. Check out what's going on this week!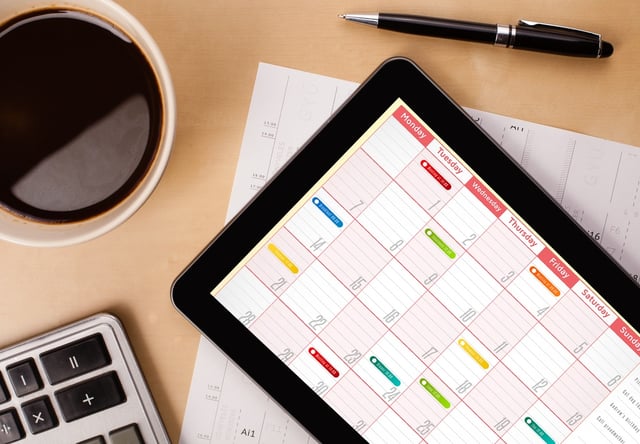 #WeLoveLocal, April 30- May 6


Topeka Rescue Mission – Children's Palace

Azura Credit Union is collecting the following donations at all of their locations for kids staying at the Topeka Rescue Mission. Azura associates decorated their baskets in celebration of May Day and would love help filling their May Day baskets!
Please join Azura in helping some of our most vulnerable by bringing by or dropping off a donation before May 9.
Donation items include:
Individual sizes of: applesauce, fruit cups, pudding

Regular sized containers of: Cereal bars, granola bars, vanilla wafers, dried fruit, 100% juice (bottles or boxes), graham crackers, animal crackers, goldfish crackers, canned fruit, frosted mini-wheats cereal

Kroger or Walmart Gift Cards

Infant and children's clothing

Formula

Diapers and pull-ups

Diaper rash ointment

Baby shampoo, wash and lotion

Sippy Cups

Baby food stages 1 & 2

Sunscreen
Celebrate Bike Month with Topeka Community Cycle Project
801 NE Poplar St, Topeka, KS 66616
Start Bike Month off with a community bike ride, hosted by Topeka Community Cycle Project on May 1st! The one hour bike ride begins at 6 pm on Shunga Trail. What a great chance to get outside and see our amazing community. This is an "any-bike, any-proficiency" ride that will stay as a group. Find out more at cycleproject.org or join in on the Facebook Event page.
Topeka Symphony
1700 SW Jewell Ave, Topeka, KS 66621
This weekend at White Concert Hall on the Washburn University Campus, the Topeka Symphony will delight listeners with a night of Broadway favorites. Song selections will include pieces from Phantom of the Opera, Hamilton, Les Miserable and West Side Story, just to name a few! Visit TopekaSymphony.org to purchase your tickets for the Saturday May 5th concert at 7:30 p.m.
Lucas Oil ASCS Dirt Series Sprint Car Race
7530 SW Topeka Blvd, Topeka, KS 66619
Are you ready for some thrilling races? Heartland Park Topeka will be hosting the Lucas Oil ASCS Dirt Series Sprint Car Race on Friday May 4 at 5:30 pm to 11 pm, with gates opening at 6 pm. For details, visit heartlandpark.com
First Friday Art Walk

Various Areas of Topeka
First Friday Art Walk is almost here! Check out a map of the locations where you can view beautiful artwork and visit awesome local businesses. Several Local Perks businesses participate in the Art Walk, including Leaping Llamas Artisan Shop, Prairie Glass Art Studio, Wolfe's, Portico and the Open Window!
Want to learn more? We recommend visiting www.topeka365.com! This site is always a fantastic resource to be in the know about all the great things happening in Topeka.
Azura Credit Union Blog Disclosure
The purpose of the Azura Credit Union's blog is to be an educational resource for general financial and lifestyle information.
Disclaimers
The information posted on this blog by Azura Credit Union is for educational and entertainment purposes only and is not intended as a substitute for professional advice.
Azura Credit Union will not be held liable for any loss or damage of any kind in connection with this blog.
About Outside Links
On occasion we will include links to websites created, operated and maintained by a private business or organization. We provide these links as a service to our visitors, and are not responsible for the content, views, or privacy policies of these sites.
We take no responsibility for any products or services offered by this website, nor do we endorse or sponsor the information it contains.
In addition, websites may change location, ownership and address frequently. Azura Credit Union is not responsible for the accessibility of these links.
Thank you for your interest in Azura Credit Union's Blog.