Here at Azura, we <3 our community! We know that we live, work and play in great cities, so each week, we are sharing five great features of our community. Be ready to learn more about local events, community partners, local businesses that make us unique, fun classes, parks, programs and amazing opportunities to get out there and get involved. Check out what's going on this week!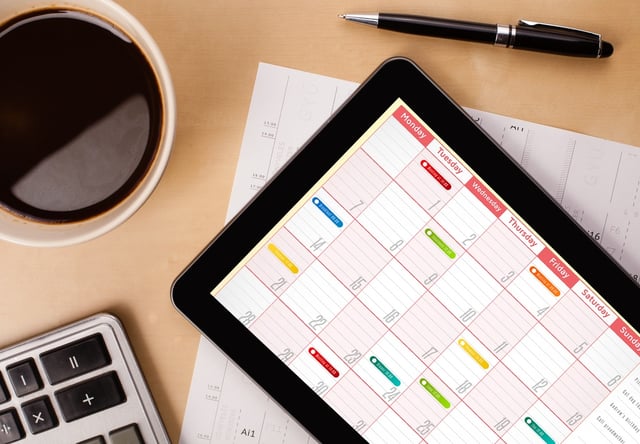 #WeLoveLocal, August 20 - August 26
Lunch & Learn: Boys & Girls Clubs of Topeka

Teen Center, 1112 SE 10th Ave, Topeka, KS 66607
Did you know there's an organization in town that has 10 locations to serve the children and teens in our community? The Boys & Girls Clubs of Topeka is an invaluable part of our Topeka community and does SO MUCH for our children! If you've ever wondered what all the Clubs are doing, and even how you can help, attending their upcoming lunch and learn event is the perfect opportunity! Join the Boys & Girls Club staff on Thursday, August 23rd for an interesting and informative lunch and learn event at the Teen Center. To learn more, visit their Facebook event page.


Fishing Derby
Westlake Lake at Gage Park, 6th and Gage Blvd, Topeka, KS 66606
It's time for a little friendly competition at the Gage Park Fishing Derby on Saturday, August 25th at 10 am! All fishing enthusiasts of all skill levels are welcome! The cost to participate is only $10 and poles and bait will be provided! Pre-registration is required and registration is filling up fast! To register, call (785)251-6800.
India Fest 2018
Big Gage Shelter House,

635 SW Gage Blvd, Topeka, KS 66606
Travel across the globe while staying in Topeka at this week's annual India Fest. Enjoy authentic Indian food, entertainment, henna tattoos and much more on Saturday, August 25th from 10 am to 2 pm! All net proceeds benefit the Special Olympics. This is an event not to miss! To find out more, visit the India Fest Facebook page.
Washburn Invitational
Lee Arena and Whiting Gymnasium,

Topeka, KS
Our Washburn Volleyball Ichabods will be hosting the "Washburn Invitational Presented by Capitol Plaza Hotel and Convention Center" August 24th and August 25th. Seven Midwest teams will be joining the Ichabods for two days full of volleyball! Games are held in both Lee Arena and Whiting Gymnasium, on the campus of Washburn University. Tickets are $10 for single day passes and only $15 for both days. For more information, click here.

Music for a Sunday Afternoon: Topeka Jazz Workshop

The Topeka & Shawnee County Public Library, 1515 SW 10th Ave, Topeka, KS 66604
The Topeka Jazz Workshop, a collection of NE Kansas musicians, will be grooving to big band jazz on Sunday, August 26th, starting at 3 pm. Join fellow music lovers in the Marvin Auditorium at the Topeka & Shawnee County Public Library. This concert is FREE and open to all ages. To find out more, click here.
Want to learn more? We recommend visiting www.topeka365.com! This site is always a fantastic resource to be in the know about all the great things happening in Topeka.
Azura Credit Union Blog Disclosure
The purpose of the Azura Credit Union's blog is to be an educational resource for general financial and lifestyle information.
Disclaimers
The information posted on this blog by Azura Credit Union is for educational and entertainment purposes only and is not intended as a substitute for professional advice.
Azura Credit Union will not be held liable for any loss or damage of any kind in connection with this blog.
About Outside Links
On occasion we will include links to websites created, operated and maintained by a private business or organization. We provide these links as a service to our visitors, and are not responsible for the content, views, or privacy policies of these sites.
We take no responsibility for any products or services offered by this website, nor do we endorse or sponsor the information it contains.
In addition, websites may change location, ownership and address frequently. Azura Credit Union is not responsible for the accessibility of these links.
Thank you for your interest in Azura Credit Union's Blog.