Here at Azura, we <3 our community! We know that we live, work and play in great cities, so each week, we are sharing five great features of our community. Be ready to learn more about local events, community partners, local businesses that make us unique, fun classes, parks, programs and amazing opportunities to get out there and get involved. Check out what's going on this week!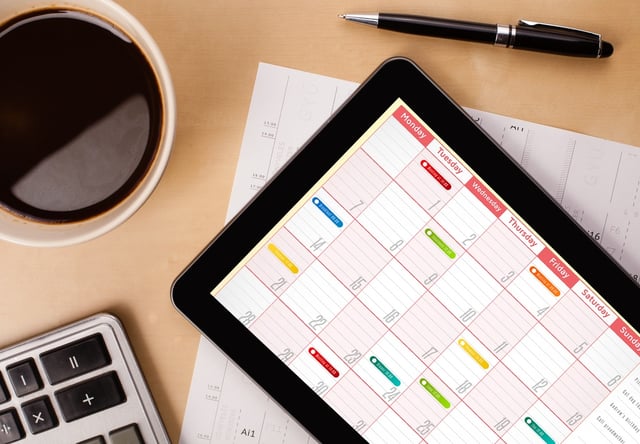 #WeLoveLocal, December 10 - December 16
Wing Fling

Kansas Expocentre, One Expocentre Drive, Topeka, KS 66612
All you can eat wings, cold drinks and live music are coming to the Kansas Expocentre! Topeka's annual Wing Fling kicks off on December 15, with tickets offered at $20 ahead of time, $25 at the door and just $10 for students! Attendees can enjoy unlimited wings from a variety of local restaurants, with fun yard games and a live performance by Departure. For more information, click here.
Kansas Ballet & The Topeka Symphony Present: The Nutcracker
Topeka Performing Arts Center, 214 SE 8th Avenue, Topeka, KS 66603
Enjoy the classic ballet, the Nutcracker, at the Topeka Performing Arts Center December 15th and 16th. The Kansas Ballet Academy and the Topeka Symphony have teamed up to present the ballet with live musical accompaniment! Tickets are just $28 for adults and $18 for children. Learn more here.
It's a Wonderful Life Screening

Jayhawk Theatre, 720 SW Jackson St., Topeka, KS 66608

Jayhawk Theatre is bringing the holiday classic "It's a Wonderful Life" to the big screen! Enjoy this unique screening experience at the Jayhawk Theatre on Saturday, December 15th at 6 pm. Entry is just $10 per person! Advance tickets can be purchased at Vintage Stock. For more info, visit the Facebook event page.

Ashley Young Holiday Concert

Topeka & Shawnee County Public Library
Ashley Young and friends will be performing a holiday concert at the Topeka & Shawnee Public Library on Saturday, December 15 at 2 pm. This is a family friendly concert and will feature a variety of holiday songs for all ages! The concert is FREE and sure to entertain. For more info, click here.
Public Ice Skating


Kansas Expocentre,

One Expocentre Drive, Topeka, KS 66612
Celebrate the winter season with public ice skating at the Kansas Expocentre! The first public skate will premiere December 16th from 12:00 pm to 2:00 pm. Admission is just $7, with $3 skate rentals. For more information and additional ice skating dates, click here.
Want to learn more? We recommend visiting www.topeka365.com! This site is always a fantastic resource to be in the know about all the great things happening in Topeka.
Azura Credit Union Blog Disclosure
The purpose of the Azura Credit Union's blog is to be an educational resource for general financial and lifestyle information.
Disclaimers
The information posted on this blog by Azura Credit Union is for educational and entertainment purposes only and is not intended as a substitute for professional advice.
Azura Credit Union will not be held liable for any loss or damage of any kind in connection with this blog.
About Outside Links
On occasion we will include links to websites created, operated and maintained by a private business or organization. We provide these links as a service to our visitors, and are not responsible for the content, views, or privacy policies of these sites.
We take no responsibility for any products or services offered by this website, nor do we endorse or sponsor the information it contains.
In addition, websites may change location, ownership and address frequently. Azura Credit Union is not responsible for the accessibility of these links.
Thank you for your interest in Azura Credit Union's Blog.