Here at Azura, we <3 our community! We know that we live, work and play in great cities, so each week, we are sharing five great features of our community. Be ready to learn more about local events, community partners, local businesses that make us unique, fun classes, parks, programs and amazing opportunities to get out there and get involved. Check out what's going on this week!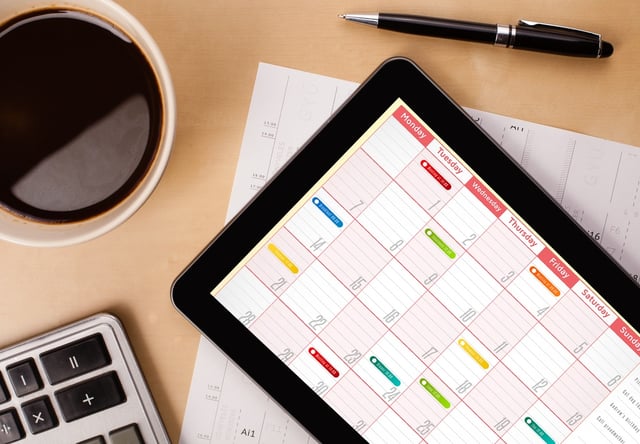 #WeLoveLocal, December 3 - December 9
Santa at the Museum
Kansas Museum of History, 6425 SW Sixth Avenue, Topeka, KS 66615
Santa is headed to the Kansas Museum of History! On December 6th from 4 pm to 7 pm, your children will have the opportunity to see Santa Claus in the Museum gallery. Pictures can be taken with Santa and your family in our 1840's covered wagon. It's a great opportunity to shop for holiday gifts at the Museum Store and enjoy special discounts! Admission to the museum will be free from 4 - 7 p.m. To learn more, click here.
The Nutcracker Ballet
Topeka Performing Arts Center, 214 SE 8th Avenue, Topeka, KS 66603
It's time for Ballet Midwest's Annual Nutcracker Ballet! Ballet Midwest has been entertaining audiences with this classic for over 40 years. Choose from 5 different performances December 7th, 8th and 9th. Tickets are on sale now! To find out more, click here.
Mannheim Steamroller


Kansas Expocentre,

One Expocentre Drive, Topeka, KS 66612
The famous Mannheim Steamroller is coming to Topeka! Join others at the Kansas Expocentre on December 7th at 7:30 pm. The concert will include many Christmas favorites. Tickets start at just $23, but they are selling fast! Learn more now.
A Big Band Christmas
Jayhawk Theatre, 720 SW Jackson St., Topeka, KS 66608
The 785 Big Band and Topeka Swing Dance invite you to a Big Band Christmas at the Jayhawk Theatre! Doors open on December 8th at 6:30 pm. Beginner dance lessons will be offered from 7:00 to 7:30, then Topeka's own 18-piece swing orchestra 785 Big Band will take the stage from 7:45 to 10:00. Party goers can enjoy a big dance floor AND concert seating! Tickets can be bought ahead of time for $18 or $22 at the door. For more information, click here.
Ladies Day Out

Ag Hall, One Expocentre Drive, Topeka, KS 66612
Tackle some serious Christmas shopping at this week's Ladies Day Out. On December 8th from 10 am to 3 pm, the Ag Hall near the Kansas Expocentre will be filled with over 75 local vendors. Shop for a variety of gifts including beauty, crafts, fashion, food and so much more. Admission is just $2 or bring a hat or pair of gloves for CASA. The first 100 women will receive a goodie bag too! For more information, visit the Facebook event page.
Want to learn more? We recommend visiting www.topeka365.com! This site is always a fantastic resource to be in the know about all the great things happening in Topeka.
Azura Credit Union Blog Disclosure
The purpose of the Azura Credit Union's blog is to be an educational resource for general financial and lifestyle information.
Disclaimers
The information posted on this blog by Azura Credit Union is for educational and entertainment purposes only and is not intended as a substitute for professional advice.
Azura Credit Union will not be held liable for any loss or damage of any kind in connection with this blog.
About Outside Links
On occasion we will include links to websites created, operated and maintained by a private business or organization. We provide these links as a service to our visitors, and are not responsible for the content, views, or privacy policies of these sites.
We take no responsibility for any products or services offered by this website, nor do we endorse or sponsor the information it contains.
In addition, websites may change location, ownership and address frequently. Azura Credit Union is not responsible for the accessibility of these links.
Thank you for your interest in Azura Credit Union's Blog.