Here at Azura, we <3 our community! We know that we live, work and play in great cities, so each week, we are sharing five great features of our community. Be ready to learn more about local events, community partners, local businesses that make us unique, fun classes, parks, programs and amazing opportunities to get out there and get involved. Check out what's going on this week!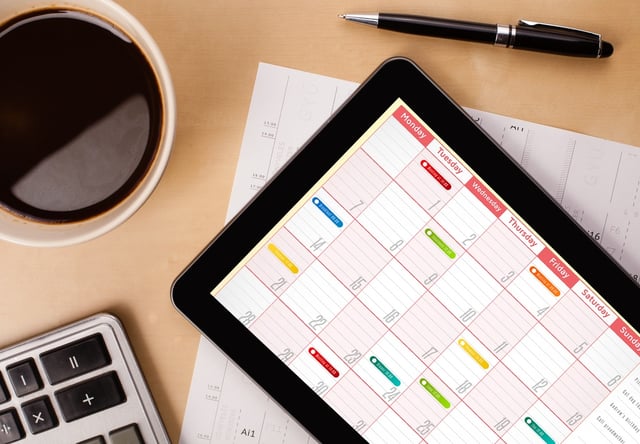 #WeLoveLocal, January 7 - January 13
2019 Topeka Farm Show


Kansas Expocentre, One Expocentre Drive, Topeka, KS 66612
It's time for the annual Topeka Farm Show! Stop by the Expocentre January 8th through January 10th and celebrate the 30th year of the show! The show has over 300 exhibiting companies with more than six hundred booths! Attendees can enjoy daily horsemanship clinics, free parking, free admission and more! To learn more, click here.
Museum After Hours - Hidden History of Kansas
Kansas Museum of History, 6425 SW 6th Ave, Topeka, KS 66615
Are you a history fan? The Kansas Museum of History is hosting an evening filled with unique and surprising Kansas history! Stop by Friday, January 11th at 6:30 pm for a presentation of the "Hidden History of Kansas." Attendees can also enjoy half price admission into the museum after 5 pm! To learn more about the Museum After Hours series, click here.
Prairie Conversation in your Backyard


The Topeka Zoo and Conservation Center, 635 SW Gage Blvd, Topeka, KS 66606
The Topeka Zoo will be hosting a Prairie Ecosystem expert for a presentation on prairies, how they work and why they are so important to us. Folks will also learn about the challenges prairies are facing and some of the amazing work being done to preserve this fragile ecosystem. Join others on Thursday, Jan. 10th at 6:30 pm at the zoo - the gates will open at 6:10 pm for the FREE event! For more information, visit the Facebook Event page.


Business Unwind


The Ashley HomeStore, 2190 SW Wanamaker Rd, Topeka, KS 66614

The Greater Topeka Partnership is hosting their monthly Business Unwind at the new Ashley HomeStore on Thursday, January 10th at 5 pm. This event is a great way to expand your network and explore the Topeka business scene. For more information, visit the Facebook Event page.
Stills to Motion: Hybrid Photography Workshop


Wolfe's Camera Shop, 635 S Kansas Ave, Topeka, Ks 66603
Wolfe's Camera Shop, an Azura Local Perks partner, is pairing up with Wild Child Photography & Films to host a photography workshop! This class will take place Thursday, January 10th at 6:30 pm. Attendees will learn how to capture movement in tandem with creating still images. Class capacity is 15 and it's filling up fast! For more information and to reserve your spot, click here.
Want to learn more? We recommend visiting www.topeka365.com! This site is always a fantastic resource to be in the know about all the great things happening in Topeka.
Azura Credit Union Blog Disclosure
The purpose of the Azura Credit Union's blog is to be an educational resource for general financial and lifestyle information.
Disclaimers
The information posted on this blog by Azura Credit Union is for educational and entertainment purposes only and is not intended as a substitute for professional advice.
Azura Credit Union will not be held liable for any loss or damage of any kind in connection with this blog.
About Outside Links
On occasion we will include links to websites created, operated and maintained by a private business or organization. We provide these links as a service to our visitors, and are not responsible for the content, views, or privacy policies of these sites.
We take no responsibility for any products or services offered by this website, nor do we endorse or sponsor the information it contains.
In addition, websites may change location, ownership and address frequently. Azura Credit Union is not responsible for the accessibility of these links.
Thank you for your interest in Azura Credit Union's Blog.