Here at Azura, we <3 our community! We know that we live, work and play in great cities, so each week, we are sharing five great features of our community. Be ready to learn more about local events, community partners, local businesses that make us unique, fun classes, parks, programs and amazing opportunities to get out there and get involved. Check out what's going on this week!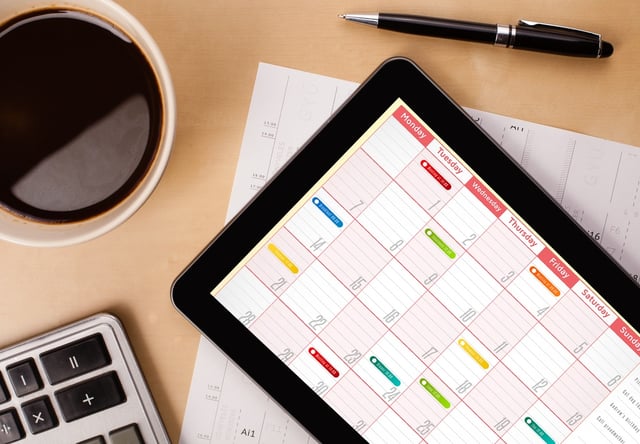 #WeLoveLocal, July 16 - July 22
Cheers to Your Business: Digital Age of Marketing

Happy Basset Brewing Co., 6044 SW 29th St, Topeka, KS 66614
The Azura Business Team is offering a fun and informational evening for FREE at the Happy Basset Brewing Co on Thursday, July 19th. Business owners, managers and marketers will be able to learn all about the Digital Age of Marketing and how to utilize it for their business. Registration is required and seating is limited! All registrants will be able to receive a complimentary marketing analysis after attending the event. Reserve your spot today.

Disney's: Newsies
Topeka Civic Theatre, 3028 SW 8th Avenue, Topeka, KS 66606
Enjoy a favorite classic at the Topeka Civic Theatre now through August 12th! This fun and entertaining show is based on the 1922 motion picture, inspired by a true story! This show is a timeless classic and perfect for the whole family. Tickets are on sale now and offer a variety of showtimes! Learn more now.
Celebrate Vinewood: A Soft Reopening

The Vinewood, 2848 SE 29th St, Topeka, KS 66605
The historic Vinewood has new owners and a new vision for its future! The Vinewood has been a Topeka landmark since 1889. Stop by on Friday, July 20th from 4 pm to 9 pm to learn what is in store for the building. Folks will enjoy tours of the historic property, outdoor games, inflatables for the kiddos, refreshments and live music! This is a family friendly, FREE event. Learn more on the Facebook Event Page.
Ele-Fun Run
The Topeka Zoo and Conservation Center, 635 SW Gage Boulevard, Topeka, KS 66606
Lace up your shoes and join fellow runners at the annual Ele-Fun 5k Run at the Topeka Zoo on July 21st! Participants will be running/walking on the "behind the scenes" trail at the Zoo! This annual fundraiser benefits the Topeka Zoo Youth Council and is a family friendly day! Enjoy the 5k and take a tour of the zoo, with family fun activities offered throughout! Learn more and sign up here.
Topeka Capital Journal Bridal Fair
Kansas Expo Centre,

One Expocentre Drive, Topeka, KS 66612
Calling all brides! The annual Bridal Fair at the Expo is happening on July 22nd. Doors open at 10am, with an awesome fashion show beginning at 12:30 pm. Brides can browse a variety of vendors, including venues, catering, photography and more. To learn more,
click here.
Want to learn more? We recommend visiting www.topeka365.com! This site is always a fantastic resource to be in the know about all the great things happening in Topeka.
Azura Credit Union Blog Disclosure
The purpose of the Azura Credit Union's blog is to be an educational resource for general financial and lifestyle information.
Disclaimers
The information posted on this blog by Azura Credit Union is for educational and entertainment purposes only and is not intended as a substitute for professional advice.
Azura Credit Union will not be held liable for any loss or damage of any kind in connection with this blog.
About Outside Links
On occasion we will include links to websites created, operated and maintained by a private business or organization. We provide these links as a service to our visitors, and are not responsible for the content, views, or privacy policies of these sites.
We take no responsibility for any products or services offered by this website, nor do we endorse or sponsor the information it contains.
In addition, websites may change location, ownership and address frequently. Azura Credit Union is not responsible for the accessibility of these links.
Thank you for your interest in Azura Credit Union's Blog.