Here at Azura, we <3 our community! We know that we live, work and play in great cities, so each week, we are sharing five great features of our community. Be ready to learn more about local events, community partners, local businesses that make us unique, fun classes, parks, programs and amazing opportunities to get out there and get involved. Check out what's going on this week!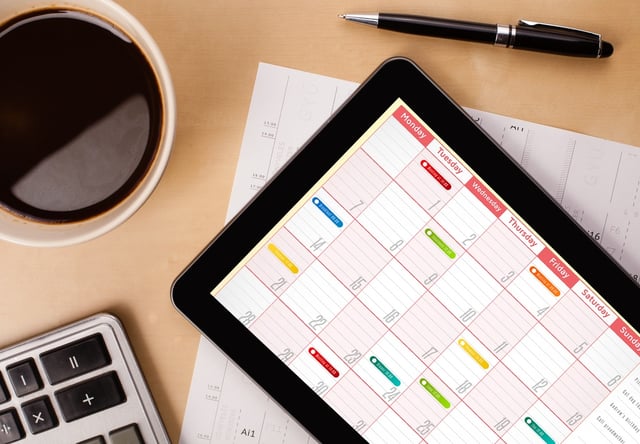 #WeLoveLocal, July 9 - July 15
85th Annual Fiesta Mexicana

Oakland Neighborhood, Topeka, Ks
Topeka Natives look forward to enjoying delicious mexican fare in the hot heat of July each year at the Fiesta Mexicana! The Fiesta kicks off on Tuesday, July 10th and offers music, food and fun for five fantastic nights. The fiesta is the star fundraiser for Our Lady of Guadalupe Church. To view the schedule and learn more, visit the Fiesta website.
Wacky World of Water Week
Kansas Children's Discovery Center, 4400 SW 10th Avenue, Topeka, KS 66604
One of our Local Perks Partners, the Kansas Children's Discovery Center, is hosting a week full of fun water based activities for the kiddos! This week long event is focused on teaching children the importance of H20 in their lives. Children will enjoy activities such as spray bottle art, water rockets and meeting an awesome H20 mascot, Sippy! For a full list of the events, visit their website!
Talk about Topeka LIVE at TPAC

Topeka Performing Arts Center, 214 SW 8th Ave, Topeka, KS 66603
Talk About Topeka is a new social media production that celebrates all things TOPEKA! Attendees of the event will participate as members of a live studio audience! Join Chris Schultz as he hosts this fun and information evening, which makes us all #topekaproud! The next show is scheduled for July 11th at 6:30 pm. For more information on how you can participate, visit this
Facebook Event page.
See Mars Up Close Seminar

Wolfes Camera Shop,

635 S Kansas Ave, Topeka, KS 66603
Do you love gazing at the stars? Do you ever wonder what exactly you're looking at? One of our Local Perks Partners, Wolfes Camera Shop, is offering a FREE seminar on how you can view Mars, which is at its closest position to Earth within the next 30 years! Seminars will be offered at the shop on Saturday, July 14 at either 9:30 am or 1:00 pm. To register and learn more, click here.
Firefly Watch - Citizen Science

Kansas Museum of History, 6425 SW 6th Ave, Topeka, KS 66615
The Topeka Zoo in partnership with the Kansas Museum of History will be hosting its second Citizen Science event on Saturday, July 14th from 7:30 pm to 9:30 pm. The purpose of the event is to help Firefly Watch obtain information about firefly populations throughout the U.S. Participants will learn about fireflies and have a hands on firefly counting experience. Learn more about this event on the Facebook Event page.
Want to learn more? We recommend visiting www.topeka365.com! This site is always a fantastic resource to be in the know about all the great things happening in Topeka.
Azura Credit Union Blog Disclosure
The purpose of the Azura Credit Union's blog is to be an educational resource for general financial and lifestyle information.
Disclaimers
The information posted on this blog by Azura Credit Union is for educational and entertainment purposes only and is not intended as a substitute for professional advice.
Azura Credit Union will not be held liable for any loss or damage of any kind in connection with this blog.
About Outside Links
On occasion we will include links to websites created, operated and maintained by a private business or organization. We provide these links as a service to our visitors, and are not responsible for the content, views, or privacy policies of these sites.
We take no responsibility for any products or services offered by this website, nor do we endorse or sponsor the information it contains.
In addition, websites may change location, ownership and address frequently. Azura Credit Union is not responsible for the accessibility of these links.
Thank you for your interest in Azura Credit Union's Blog.