Here at Azura, we <3 our community! We know that we live, work and play in great cities, so each week, we are sharing five great features of our community. Be ready to learn more about local events, community partners, local businesses that make us unique, fun classes, parks, programs and amazing opportunities to get out there and get involved. Check out what's going on this week!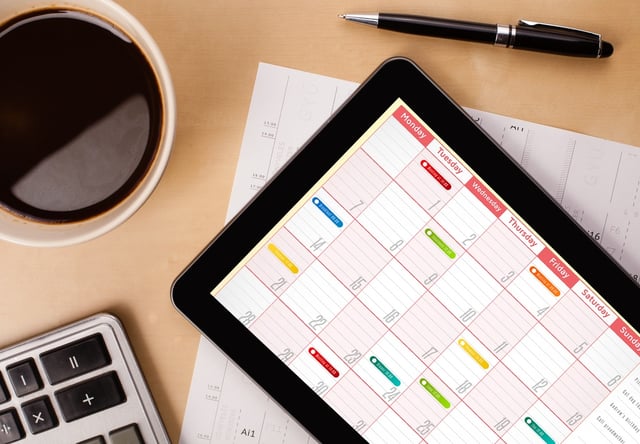 #WeLoveLocal, June 18 - June 24
Cheers to Your Busines: Cyber Protecting Your Business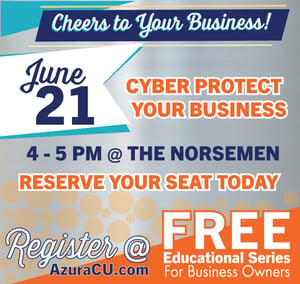 Norsemen, 830 N Kansas Ave, Topeka, KS 66608
Join Azura Credit Union at the first of three FREE business seminars! Check Point Software Technologies, the creators of the original firewall, will have their regional experts presenting information about the risks and identifiers to Cyber Protecting Your Business on Thursday, June 21 at 4 pm. Every attendee will also receive a FREE onsite Check Point data security scan for their business. This event is perfect for local business owners, CIO's, CEO and CFO's. Sign up for this one hour session today - seats are limited! Sign up today.
Blues in the Park featuring Ghost Town Blues Band
Gage Park Amphitheater,

635 SW Gage Boulevard, Topeka, KS 66606
Stop by the Gage Park Amphitheater for a fantastic FREE concert. The Ghost Town Blues Band will be performing on Wednesday, June 20th from 7:00 pm to 9:00 pm, with a local youth act opening the concert. This concert is part of the Summertime Blues concert series that runs once monthly through August, thanks to the support of the Topeka Blues Society and Topeka + Shawnee County Parks and Recreation. Seating is available but you are welcome to bring your own chair or blanket and snacks to enjoy. For more information, click here.
Stuff the Bus for Boys & Girls Clubs of Topeka

Various Locations, See Event Page for Details
It's almost time for the third annual Stuff the Bus program supply drive! Folks at three different locations will be accepting school supplies for the Boys & Girls Clubs of Topeka on Thursday, June 21st from 12 pm to 5:30 pm. To view a list of supplies needed, click here. To stay up-to-date on the event, check out the Stuff the Bus Facebook Event page. Looking for more ways to contribute to this fantastic organization? The Boys & Girls Clubs of Topeka is one of Azura's charity of choice partners in the Community Impact Debit Card program, learn more now.
Campout with the Kids
The Topeka Zoo and Conservation Center,

635 SW Gage Boulevard, Topeka, KS 66606
If you've ever dreamed of falling asleep to the sounds of elephants trumpeting and lions roaring, here is your chance! Families of all shapes and sizes get a chance to camp at the Topeka Zoo on June 23rd. This is an overnight campout that includes s'mores, bonfires, fishing, movies, games and much more! Registration is REQUIRED and tickets are limited. Learn more here.
Sunflower Music Festival

White Concert Hall , SW 17th and Jewell Streets, Garvey Fine Arts Center, Washburn University, Topeka, KS 66621
The annual Sunflower Music Festival kicks off Friday, June 22nd! This 10 concert series features a variety of music, including orchestra, chamber ensembles, jazz and student ensembles. For ticket information and upcoming concert dates,
visit the festival website.
Want to learn more? We recommend visiting www.topeka365.com! This site is always a fantastic resource to be in the know about all the great things happening in Topeka.
Azura Credit Union Blog Disclosure
The purpose of the Azura Credit Union's blog is to be an educational resource for general financial and lifestyle information.
Disclaimers
The information posted on this blog by Azura Credit Union is for educational and entertainment purposes only and is not intended as a substitute for professional advice.
Azura Credit Union will not be held liable for any loss or damage of any kind in connection with this blog.
About Outside Links
On occasion we will include links to websites created, operated and maintained by a private business or organization. We provide these links as a service to our visitors, and are not responsible for the content, views, or privacy policies of these sites.
We take no responsibility for any products or services offered by this website, nor do we endorse or sponsor the information it contains.
In addition, websites may change location, ownership and address frequently. Azura Credit Union is not responsible for the accessibility of these links.
Thank you for your interest in Azura Credit Union's Blog.