Here at Azura, we <3 our community! We know that we live, work and play in great cities, so each week, we are sharing five great features of our community. Be ready to learn more about local events, community partners, local businesses that make us unique, fun classes, parks, programs and amazing opportunities to get out there and get involved. Check out what's going on this week!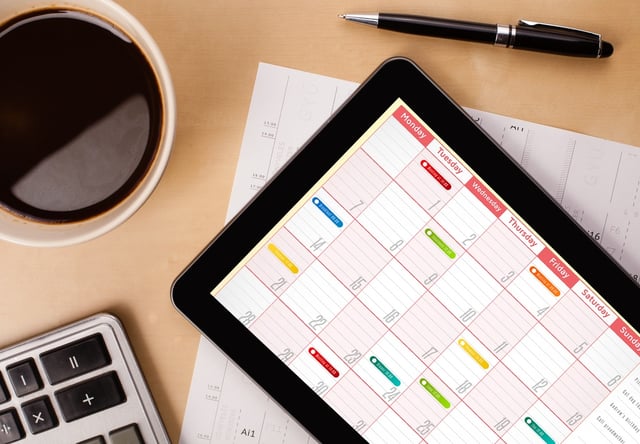 #WeLoveLocal, March 26 -31
Airplane Club
4801 SW Shunga Dr Topeka, KS 66614
Did you know there is a Topeka Airplane Club at Crestview Community Center? You can fly or watch indoor remote control planes on Thursdays from 10:30 a.m. to Noon and it's 100% free!
Moonlight Egg Hunt

300 Northeast 43rd St Topeka, KS 66617
Shawnee County Parks and Rec is hosting a moonlight egg hunt at Shawnee North Nature Trail and Fitness Loop from 8 to 9 pm on Thursday, March 29th. Pre-registration is required, so don't delay! This hunt takes place on the nature trail in the dark. Treat bags will be given away after the hunt. Bring a flashlight and wear walking shoes.
Kansas Children's Discovery Center
4400 SW 10th Ave, Topeka, KS 66604
It's time for the Egg-Stravaganza at the Kansas Children's Discovery Center! Stop by Saturday, March 31st from 11 am through 2pm, for all the exciting egg related activities. Plus, everyone leaves with a surprise-filled plastic egg!
Mulvane Art Lab
1700 SW Jewell Avenue Topeka, Kansas 66621
The Mulvane ArtLab is a fun and FREE hands-on art learning facility designed for people of all ages, located in the basement of the Mulvane Art Museum at Washburn University. This family-oriented exploration place has fifteen activity stations and an art library. Create your own take-home art! The Artlab is open Tuesday through Saturday, with extended hours on Tuesday night.
Read with a Ranger at the Topeka & Shawnee County Library
1515 SW 10th Ave Topeka, Kansas 66604
Read with a Ranger! Children ages 3 to 5 years are welcome to join in on the fun, located in the library's Story Zone on Saturday, March 31st from 10 am to 10:30 a.m. A Ranger from Brown V. Board of Education National Historic Site will read Emmanuel's Dream by Laurie Ann Thompson. This book is about a young man with a disability who dared to dream and accomplish the impossible - what a great story!
Want to learn more? We recommend visiting www.topeka365.com! This site is always a fantastic resource to be in the know about all the great things happening in Topeka.
Azura Credit Union Blog Disclosure
The purpose of the Azura Credit Union's blog is to be an educational resource for general financial and lifestyle information.
Disclaimers
The information posted on this blog by Azura Credit Union is for educational and entertainment purposes only and is not intended as a substitute for professional advice.
Azura Credit Union will not be held liable for any loss or damage of any kind in connection with this blog.
About Outside Links
On occasion we will include links to websites created, operated and maintained by a private business or organization. We provide these links as a service to our visitors, and are not responsible for the content, views, or privacy policies of these sites.
We take no responsibility for any products or services offered by this website, nor do we endorse or sponsor the information it contains.
In addition, websites may change location, ownership and address frequently. Azura Credit Union is not responsible for the accessibility of these links.
Thank you for your interest in Azura Credit Union's Blog.