Here at Azura, we <3 our community! We know that we live, work and play in great cities, so each week, we are sharing five great features of our community. Be ready to learn more about local events, community partners, local businesses that make us unique, fun classes, parks, programs and amazing opportunities to get out there and get involved. Check out what's going on this week!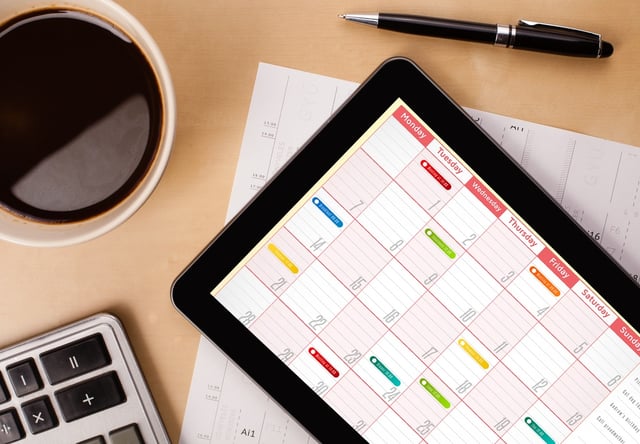 #WeLoveLocal, April 2-8
Kansas Youth Art
1515 SW 10th Ave, Topeka, KS 66604
The Alice C Sabitini Gallery at the Topeka and Shawnee County Public Library is hosting Kansas Youth Art from March 15 to April 20. Artwork from around the state will be exhibited by the Kansas Art Educators Association. Students from elementary, middle and high schools are selected by their teachers to participate. This is a FREE art exhibit to attend!
Corks & Forks for Harvesters

1 Arrowhead Dr, Kansas City, MO 64129
Did you know our local Harvesters - The Community Food Network helps those in Northeast Kansas and part of Missouri? To encompass all they serve, this year's Corks & Forks event, happening Thursday April 19th from 6:30 - 9 pm, has moved to Arrowhead Stadium. Tickets are on sale now!
Tulip Time

Various Parks around Topeka
Friday, April 6th marks the beginning of Tulip Time! Visitors can enjoy the splendor of over 100,000 tulips and daffodils in the beautifully landscaped parks of Ted Ensley Gardens at Lake Shawnee, SE 37th and West Edge Road; Doran Rock Garden at Gage Park, 601 SW Gage Blvd; Botanical Garden at Old Prairie Town, 124 NW Fillmore. If you want more information, Visit Topeka has created a great page to keep track of the festivities - click here now! You can enjoy Tulip Time through April 23.
Tulip Time Festival at the Lake
3650 SE West Edge Rd. Topeka, KS 66605
One of Tulip Time's most popular features, Tulip Time Festival at the Lake, returns to Ted Ensley Garden. Enjoy musical performances, visit craft vendors, grab lunch from one of the food trucks and stroll the gardens to enjoy 60,000 multi-colored tulips alongside Lake Shawnee on Sunday April 8 from 10 am to 3 pm. Ted Ensley Garden is located at 3650 SW West Edge Road.
Laugh Lines Improv Show
3028 SW 8th Avenue, Topeka, KS 66606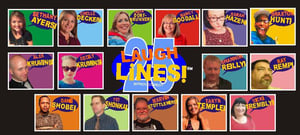 Are you ready for a fun and spontaneous evening? Join the cast of Laugh Lines on April 6 and 7 for a fantastic improv show at the Topeka Civic Theater. The show consists of comedy sketches and games based on audience suggestions, so each show is different! Seats fill up fast so click here to make your purchase.
Want to learn more? We recommend visiting www.topeka365.com! This site is always a fantastic resource to be in the know about all the great things happening in Topeka.
Azura Credit Union Blog Disclosure
The purpose of the Azura Credit Union's blog is to be an educational resource for general financial and lifestyle information.
Disclaimers
The information posted on this blog by Azura Credit Union is for educational and entertainment purposes only and is not intended as a substitute for professional advice.
Azura Credit Union will not be held liable for any loss or damage of any kind in connection with this blog.
About Outside Links
On occasion we will include links to websites created, operated and maintained by a private business or organization. We provide these links as a service to our visitors, and are not responsible for the content, views, or privacy policies of these sites.
We take no responsibility for any products or services offered by this website, nor do we endorse or sponsor the information it contains.
In addition, websites may change location, ownership and address frequently. Azura Credit Union is not responsible for the accessibility of these links.
Thank you for your interest in Azura Credit Union's Blog.