Here at Azura, we <3 our community! We know that we live, work and play in great cities, so each week, we are sharing five great features of our community. Be ready to learn more about local events, community partners, local businesses that make us unique, fun classes, parks, programs and amazing opportunities to get out there and get involved. Check out what's going on this week!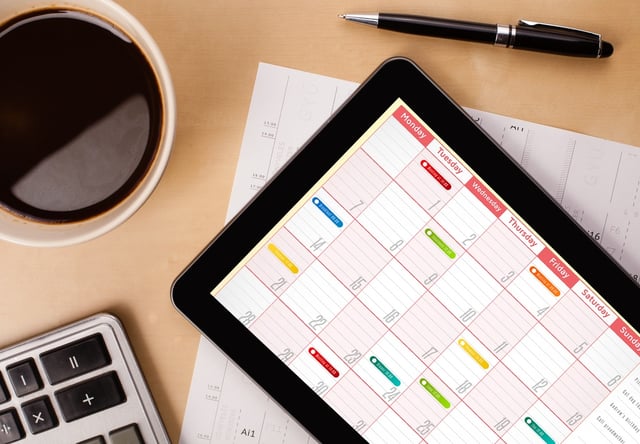 #WeLoveLocal, April 9-15
Tulips at Twilight

124 NW Fillmore St, Topeka, KS 66606
Enjoy more than 40,000 tulips lit by lights and more than 30 lighted displays including larger-than-life illuminated flowers as you stroll along candlelit pathways. Live music and Old Prairie Town building tours on Friday and Saturday evenings. This year, the garden will also be open Sunday through Thursday for a more tranquil experience during April 6 - April 15. Check out the Facebook event for more info.
Take Your Can to Work Day
April 11 is Harvester's Take Your Can to Work Day! One in seven people in our community is hungry. If every person in our region brought one can of nonperishable food to work or donated $1, we would be able to make a major impact on hunger in our community! Visit Harvesters.org to learn more about how you can collect non-perishable items or to make a donation online.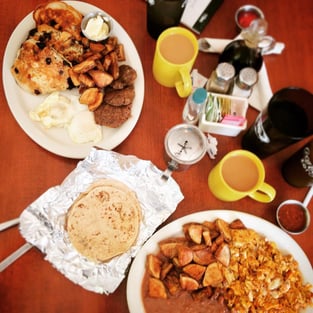 Café Holliday
800 SW 12th St, Topeka, KS 66612
Azura wants to share some exceptional local eateries like Café Holliday! The cafe has been located at 800 SW 12th in Topeka for almost 20 years! Folks love their pan fried chicken tacos, handmade guacamole and their Saturday breakfast (pictured). Azura members even enjoy a special discount there.
Beekeeper Class
300 NE 43rd St, Topeka, KS 66617
Master beekeepers Steve and Becky Tipton of Country Creek Honey offer exciting opportunities in beekeeping. Explore hive construction, installing the bees and hive management up until harvest time. The class is at Shawnee North Community Center on April 18 from 6:30 - 8 pm and free of charge. Sign up in advance with Shawnee County Parks + Rec.
Downtown Topeka Farmers Market
1201 SW Van Buren St, Topeka, KS 66612
The Downtown Topeka Farmers Market opens on April 14! Visit the market every Saturday until approximately November, from 7:30 a.m. to Noon. The Farmers Market is located at 12th and Harrison, south of the Judicial Building. It is great place to discover new items with a variety of local vendors, purchase fresh produce, honey, gorgeous plants and is a favorite Topeka tradition!
Want to learn more? We recommend visiting www.topeka365.com! This site is always a fantastic resource to be in the know about all the great things happening in Topeka.
Azura Credit Union Blog Disclosure
The purpose of the Azura Credit Union's blog is to be an educational resource for general financial and lifestyle information.
Disclaimers
The information posted on this blog by Azura Credit Union is for educational and entertainment purposes only and is not intended as a substitute for professional advice.
Azura Credit Union will not be held liable for any loss or damage of any kind in connection with this blog.
About Outside Links
On occasion we will include links to websites created, operated and maintained by a private business or organization. We provide these links as a service to our visitors, and are not responsible for the content, views, or privacy policies of these sites.
We take no responsibility for any products or services offered by this website, nor do we endorse or sponsor the information it contains.
In addition, websites may change location, ownership and address frequently. Azura Credit Union is not responsible for the accessibility of these links.
Thank you for your interest in Azura Credit Union's Blog.