Here at Azura, we <3 our community! We know that we live, work and play in great cities, so each week, we are sharing five great features of our community. Be ready to learn more about local events, community partners, local businesses that make us unique, fun classes, parks, programs and amazing opportunities to get out there and get involved. Check out what's going on this week!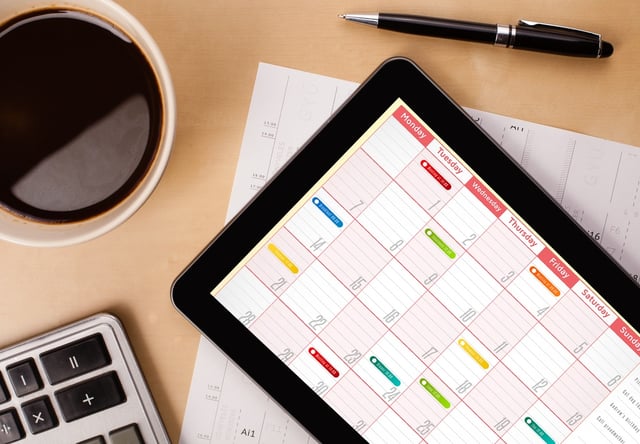 #WeLoveLocal, May 28 - June 3
Free Sailboat Rides
Shawnee Yacht Club, 3725 SE Yacht Ct, Topeka, Kansas 66605
On May 28th, bring your family to Lake Shawnee for FREE sailboat rides! The Shawnee Yacht Club will be hosting 15 minute rides for those interested in trying sailing from 12 pm to 4 pm. Their goal is to help expand interest in sailing on Lake Shawnee! For more information, check out their
Facebook Event page
.
Topeka Golden Giants vs. the KC Monarchs
Bettis Sports Complex, 3025 SE Croco Rd., Topeka, KS 66605
Did you know we have a great summer collegiate baseball team in Topeka? The Golden Giants are a member of the Mid-Plains League and bring p
layers from all over the US to participate. From late May through the end of July, these young, aspiring ballplayers hone their baseball skills by playing approximately 50 games, compete in a League All-Star game and a post season conference tournament. Visit Bettis Sports Complex on May 30 at 6:05pm to watch our Topeka team compete against the KC Monarchs! For the full schedule, click here.
Movie on the Capitol Lawn: Jaws
Kansas State Capitol south lawn, 300 W. 10th, Topeka, KS 66612
Duh-nuh, Duh-nuh, it's time for the shark movie we all know and love (or hate!)! Join your fellow Topekans on the south lawn of the Kansas State Capitol on Friday, June 1st for a showing of the original Jaws! This FREE showing, offered by the Topeka and Shawnee County Public Library, will begin at 8:45 pm, and movie goers are encouraged to bring lawn chairs and blankets.
Capital City Family and Food Truck Festival
Kansas Statehouse, SW 8th & SW Van Buren, Topeka, KS 66612
It's almost time for the fourth annual Capital City Family and Food Truck Festival! Head out to the Kansas Statehouse on June 2nd, beginning at 11 am to 5 pm to enjoy fare from over 30 food trucks! Admission to the festival is FREE, and food pricing depends on which food trucks you choose to enjoy. Live entertainment will begin at 11 am and the kids can enjoy a $5 wristband for all-you-can-play carnival games.
Check out the event site for more info.
Mulvane Art Fair
Washburn University, SW 17th & Jewell, Topeka, Ks 66621
Check out over 80 artists from across the state, region and country in this juried art fair. The two day art fair begins on June 2nd. Admission is $6 for one day, or $10 for a weekend pass. The event also features live music, a beer garden and exciting food options. Proceeds from the Mulvane Art Fair the programs and mission of the Mulvane Art Museum. Visit the fair website for more info.
Want to learn more? We recommend visiting www.topeka365.com! This site is always a fantastic resource to be in the know about all the great things happening in Topeka.
Azura Credit Union Blog Disclosure
The purpose of the Azura Credit Union's blog is to be an educational resource for general financial and lifestyle information.
Disclaimers
The information posted on this blog by Azura Credit Union is for educational and entertainment purposes only and is not intended as a substitute for professional advice.
Azura Credit Union will not be held liable for any loss or damage of any kind in connection with this blog.
About Outside Links
On occasion we will include links to websites created, operated and maintained by a private business or organization. We provide these links as a service to our visitors, and are not responsible for the content, views, or privacy policies of these sites.
We take no responsibility for any products or services offered by this website, nor do we endorse or sponsor the information it contains.
In addition, websites may change location, ownership and address frequently. Azura Credit Union is not responsible for the accessibility of these links.
Thank you for your interest in Azura Credit Union's Blog.