Here at Azura, we <3 our community! We know that we live, work and play in great cities, so each week, we are sharing five great features of our community. Be ready to learn more about local events, community partners, local businesses that make us unique, fun classes, parks, programs and amazing opportunities to get out there and get involved. Check out what's going on this week!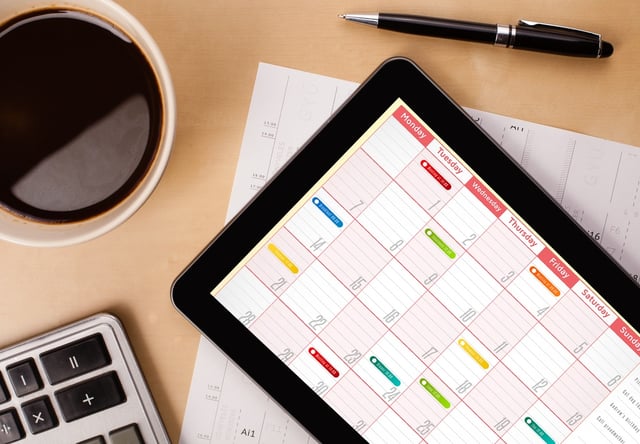 #WeLoveLocal, November 12 - November 18
Winter Wonderland Walk Through Night

Lake Shawnee Campground, 3435 SE East Edge Rd, Topeka, KS 66605
Don't miss your ONLY chance to walk through the lights at our Community Impact Partner, TARC's, Winter Wonderland! Winter Wonderland Walk Through Night has become a Topeka tradition! Grab your friends, family and dogs (on a leash!) and join others on Friday, November 17 from 6 to 8 pm for Walk through Night! A suggested donation of $2 PER person or $1 per person with a canned food item to benefit Project Topeka. Learn more here.
CASA 2018 Holiday Homes Tour
Various Homes, Topeka, KS
For over 30 years, CASA of Shawnee County has been showcasing homes beautifully decorated by expert designers as a way of raising funds and awareness of their programs. Folks have a chance to tour six homes this year, with a new feature - WIBW Sweet Treats Bakery! The event takes place Saturday, November 17th and Sunday, November 18th. Tickets are just $12 in advance, or $15 at the door and all proceeds go to benefit CASA. To learn more, click here.

Topeka Brewfest
Downtown Topeka, Kansas Ave 66603
From noon to 5 pm on Saturday, November 17th, stop by downtown for a delicious beverage from: Happy Basset Brewing Co, Norsemen Brewing Company, The Blind Tiger Brewery & Restaurant and get a sneak peek (and taste) of Iron Rail Brewing. There will be food trucks, great local vendors and music from 90's coverband, the Mixtapes. Entry is free! Donations of canned goods and coats for Let's Help are also encouraged. Find out more here.
Makers Holiday Open House

Bedsprings and Burlap,
4008 SW Topeka BLVD, Topeka, KS 66609
One of our Local Perks Partners, Bedsprings and Burlap, is joining forces with Barb's Country Barn for a Maker's Holiday Open House! Join other shoppers at Bedsprings and Burlap on November 17th and 18th to get your holiday shopping done early! Many additional vendors will be there with great specials and gifts. Find out more on the Event Facebook page.
The Pennant NFL Blitz Arcade Tournament

The Pennant, 915 S Kansas Ave, Topeka, KS 66612
On Sunday, November 18th at 1 pm, the Pennant will be hosting a gaming tournament on their vintage NFL Blitz machine. The winner of the tournament will receive a $50 Pennant Gift Card and a $50 Pennant Arcade Card. The tournament is a 16 person bracket, so register now to ensure your spot! Registration is just $10, which can be done at the Pennant or through this link here.
Want to learn more? We recommend visiting www.topeka365.com! This site is always a fantastic resource to be in the know about all the great things happening in Topeka.
Azura Credit Union Blog Disclosure
The purpose of the Azura Credit Union's blog is to be an educational resource for general financial and lifestyle information.
Disclaimers
The information posted on this blog by Azura Credit Union is for educational and entertainment purposes only and is not intended as a substitute for professional advice.
Azura Credit Union will not be held liable for any loss or damage of any kind in connection with this blog.
About Outside Links
On occasion we will include links to websites created, operated and maintained by a private business or organization. We provide these links as a service to our visitors, and are not responsible for the content, views, or privacy policies of these sites.
We take no responsibility for any products or services offered by this website, nor do we endorse or sponsor the information it contains.
In addition, websites may change location, ownership and address frequently. Azura Credit Union is not responsible for the accessibility of these links.
Thank you for your interest in Azura Credit Union's Blog.