Here at Azura, we <3 our community! We know that we live, work and play in great cities, so each week, we are sharing five great features of our community. Be ready to learn more about local events, community partners, local businesses that make us unique, fun classes, parks, programs and amazing opportunities to get out there and get involved. Check out what's going on this week!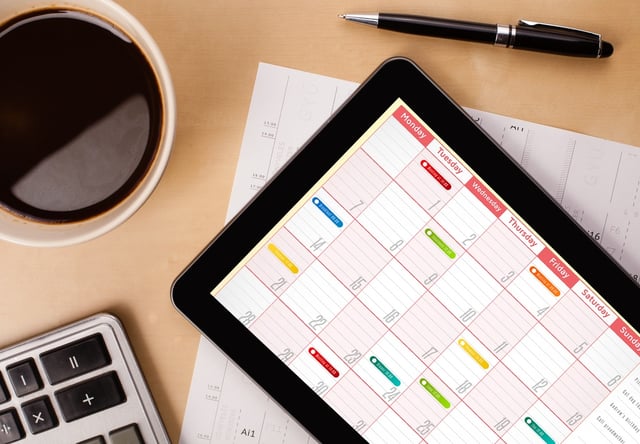 #WeLoveLocal, November 26 - December 2
NOEL: The Musical
Topeka Performing Arts Center, 214 SE 8th Avenue, Topeka, KS 66603
Debuting in Topeka on November 29th, "NOËL" is a musical by the creator of the Artemis Fowl series, author Eoin Colfer and movie composer, Liam Bates. NOËL is a beautiful story of a young girl who loses her joy of performing with the disappearance of her mother. On a journey to find her, NOËL meets a motley crew of characters who want to help and in doing so they rediscover their belief in the magic of Christmas and in themselves. Tickets start at just $29 and are going fast! To learn more, click here.
Holiday Happenings at Warde-Meade Park
Old Prairie Town at Ward-Meade Park, 124 NW Fillmore, Topeka, KS 66603
Have an old fashioned Christmas at Warde Meade Park! Beginning November 30th, guests can enjoy the beautifully decorated Old Prairie town while indulging in a candlelit buffet dinner with live entertainment. After dinner, guests are treated to a tour of the mansion with hot cider and cookies and even a hot fudge sundae in the Potwin Drug Store! The dates for this exclusive event are November 30th, December 1st, 7th and 8th. The experience is just $35 per person and space is limited and filling fast! Learn more here.
Festival of Trees


Ag Hall,

3401 SW Harrison St. Topeka, KS 66611
Beginning November 30th, check out over 60 trees, wreaths and more at the annual Festival of Trees. Attendees can shop for unique gifts at the Holiday Market & Sweet Shoppe while enjoying musical entertainment by school groups. Festival of Trees runs November 30th through December 3rd and is a fundraiser for SLI Topeka. To learn more, click here.
Santa Claws at the Topeka Zoo
Topeka Zoo and Conservation Center, 635 SW Gage Boulevard, Topeka, KS 66606
Santa Claws is coming to the Topeka Zoo on December 1st and 2nd from 10 am to 3 pm! Bring your animal loving kiddos to the Topeka Zoo for a unique photo opportunity! Children will have their photo taken with Santa Claws and a live animal! All photo rate proceeds benefit the Topeka Zoo and Conservation Center's conservation fund to help various zoo supported projects. To learn more, click here.
Winterfest

Downtown Topeka, 618 S. Kansas Avenue, Topeka, KS 66603
Winterfest is coming back to Downtown Topeka, but with even more dates! Stop by Downtown Topeka on December 1st for live reindeer selfies, carriage rides, Santa and much more! Winterfest will be celebrated multiple dates this year, including December 1st, 8th and 15th! To see the full schedule, click here.
Want to learn more? We recommend visiting www.topeka365.com! This site is always a fantastic resource to be in the know about all the great things happening in Topeka.
Azura Credit Union Blog Disclosure
The purpose of the Azura Credit Union's blog is to be an educational resource for general financial and lifestyle information.
Disclaimers
The information posted on this blog by Azura Credit Union is for educational and entertainment purposes only and is not intended as a substitute for professional advice.
Azura Credit Union will not be held liable for any loss or damage of any kind in connection with this blog.
About Outside Links
On occasion we will include links to websites created, operated and maintained by a private business or organization. We provide these links as a service to our visitors, and are not responsible for the content, views, or privacy policies of these sites.
We take no responsibility for any products or services offered by this website, nor do we endorse or sponsor the information it contains.
In addition, websites may change location, ownership and address frequently. Azura Credit Union is not responsible for the accessibility of these links.
Thank you for your interest in Azura Credit Union's Blog.