Here at Azura, we <3 our community! We know that we live, work and play in great cities, so each week, we are sharing five great features of our community. Be ready to learn more about local events, community partners, local businesses that make us unique, fun classes, parks, programs and amazing opportunities to get out there and get involved. Check out what's going on this week!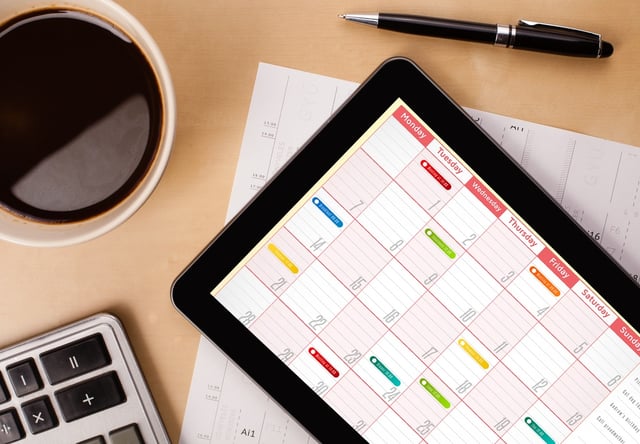 #WeLoveLocal, September 24 - September 30
Women & Money


Topeka and Shawnee County Public Library

,
1515 SW 10th Ave, Topeka, KS
The annual Women & Money Day will be held Saturday, October 6th at the Topeka and Shawnee County Public Library. The event is a fantastic opportunity for women in the area to develop confidence in their skills with money management. This FREE event features Mary Hunt, a best-selling financial literacy author. Attendees can also look forward to educational sessions from local leaders and financial experts. All attendees will also receive a FREE credit report review. For more information and to register,

click here.
39th Annual Apple Festival

Old Prairie Town, 124 NW Fillmore, Topeka, KS 66606
Mark your calendar! The 39th Annual Apple Festival will be held October 6th - 7th. The family fun event features pioneer living demonstrations, an arts and crafts show, special heritage food, railroad hand car rides, a petting zoo and so much more! Attendees can also enjoy tours of the historic buildings of Old Prairie Town. Tickets start at just $5 and are available for purchase now! For more info, click here.
14th Annual Kaw Valley Farm Tour

Various Farms, Kaw Valley Area, KS
Tour over 30 farms on this year's Kaw Valley Farm Tour event, offered October 6th - 7th. Gather your friends and family and pick the farms you'd like to tour. Farmers will be available to show off their farmsteads each day! The diversity of the Kaw Valley region is impressive, with tours covering everything from alpacas to zucchini! Tickets are just $10 per car load and are good for the entire weekend. For more information, visit the Kaw Valley Farm Tour website.
Laugh Lines Comedy Improv
Topeka Civic Theater and Academy, 3028 SW 8th Avenue, Topeka, KS 66606
Did you know Laugh Lines has been creating laughter and fun for audiences for over 25 years? The Improv troupe will be performing October 5th and 6th at the Topeka Civic Theater. Audiences can enjoy a night full of unpredictable comedy and interaction! Buy your tickets now, as these events fill up fast! Click here for more info.
Ribs and Bibs Music Festival

Heartland Motorsports Park, 7530 SW Topeka BLVD, Topeka, KS 66619
BBQ and Country Music are a perfect pair, right? You have the chance to enjoy BOTH at Topeka's first ever Ribs and Bibs Music Festival, beginning Friday, Oct. 5th through Sunday, Oct. 6th. Attendees will get to watch BBQ teams in action as they compete over the weekend and enjoy some great live music - including Big & Rich! For ticket pricing and an event schedule, click here.
Want to learn more? We recommend visiting www.topeka365.com! This site is always a fantastic resource to be in the know about all the great things happening in Topeka.
Azura Credit Union Blog Disclosure
The purpose of the Azura Credit Union's blog is to be an educational resource for general financial and lifestyle information.
Disclaimers
The information posted on this blog by Azura Credit Union is for educational and entertainment purposes only and is not intended as a substitute for professional advice.
Azura Credit Union will not be held liable for any loss or damage of any kind in connection with this blog.
About Outside Links
On occasion we will include links to websites created, operated and maintained by a private business or organization. We provide these links as a service to our visitors, and are not responsible for the content, views, or privacy policies of these sites.
We take no responsibility for any products or services offered by this website, nor do we endorse or sponsor the information it contains.
In addition, websites may change location, ownership and address frequently. Azura Credit Union is not responsible for the accessibility of these links.
Thank you for your interest in Azura Credit Union's Blog.