Here at Azura, we <3 our community! We know that we live, work and play in great cities, so each week, we are sharing five great features of our community. Be ready to learn more about local events, community partners, local businesses that make us unique, fun classes, parks, programs and amazing opportunities to get out there and get involved. Check out what's going on this week!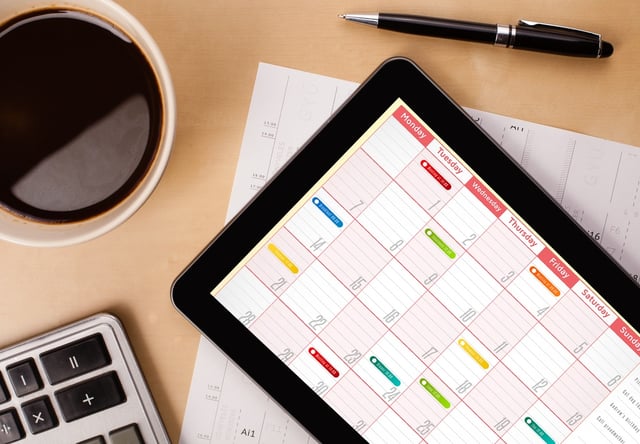 #WeLoveLocal, October 15 - October 21
The Pigeon Comes to Topeka! A Mo Willems Exhibit

Kansas Children's Discovery Center, 4400 SW 10th Avenue, Topeka, KS 66604
The whimsical world of Mo Willems is coming to the Kansas Children's Discovery Center! Children will have the opportunity to make their own art and explore the stories of Mo's characters. The exhibit is here until January 4th! And don't forget, Azura members enjoy a

local perks

discount on tickets. For more information,

click here.
Topeka Pilots vs Kenai River Brown Bears
Kansas Expocentre,

One Expocentre Drive, Topeka, KS 66612
Cheer on the Topeka Pilots Hockey Team as they play against the Kenai River Brown Bears this weekend! The Pilots will have two games against the Brown Bears on Friday, October 19th and Saturday, October 20th. The Pilots play at the Expocentre and tickets start at $7 for children and $10 for adults. For more info, click here.
Boo at the Zoo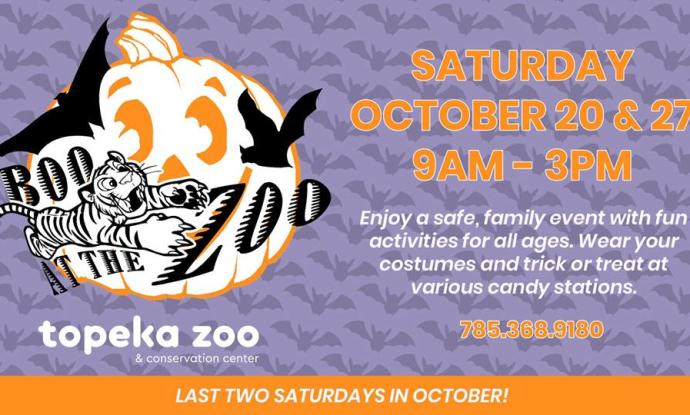 The Topeka Zoo and Conservation Center, 635 SW Gage BLVD, Topeka, KS 66606
It's almost time for another year of Boo at the Zoo! Dress up your kiddos in their Halloween costumes on October 20th and stop by the zoo from 9 am to 3 pm. Your kiddos can enjoy the zoo while participating in daytime, safe trick or treating! The cost to participate is just the regular zoo admission! For more info, visit the Zoo's Facebook Event Page.
Momentum and Movement: A Wellness Restoration Series

Jayhawk Theater, 720 SW Jackson St, Topeka, KS 66603
Enjoy a full day of unique fitness classes at the historic Jayhawk Theater! Stop by on Saturday, October 20th, beginning at 9:30 am. Attendees can enjoy kitten yoga with kittens from the Helping Hands Humane Society, Zumba and a Rhythm & Broadway class. For more information, check out the Facebook event page.
E-Cycle Topeka & Shawnee County

Kansas Expocentre, One Expocentre Drive, Topeka, KS 66612
The City of Topeka is hosting an E-Cycle event on Saturday, Oct. 20th at the Kansas Expocentre. Folks can bring their electronics to recycle for FREE from 9 am to 1 pm. If it has a cord or runs on batteries - they will take it! Please note, CRT Monitors and TVs can also be recycled, but for a fee. This is a great opportunity to clean out your storage of unwanted items! For more information, visit the Facebook event page.
Want to learn more? We recommend visiting www.topeka365.com! This site is always a fantastic resource to be in the know about all the great things happening in Topeka.
Azura Credit Union Blog Disclosure
The purpose of the Azura Credit Union's blog is to be an educational resource for general financial and lifestyle information.
Disclaimers
The information posted on this blog by Azura Credit Union is for educational and entertainment purposes only and is not intended as a substitute for professional advice.
Azura Credit Union will not be held liable for any loss or damage of any kind in connection with this blog.
About Outside Links
On occasion we will include links to websites created, operated and maintained by a private business or organization. We provide these links as a service to our visitors, and are not responsible for the content, views, or privacy policies of these sites.
We take no responsibility for any products or services offered by this website, nor do we endorse or sponsor the information it contains.
In addition, websites may change location, ownership and address frequently. Azura Credit Union is not responsible for the accessibility of these links.
Thank you for your interest in Azura Credit Union's Blog.