Here at Azura, we <3 our community! We know that we live, work and play in great cities, so each week, we are sharing five great features of our community. Be ready to learn more about local events, community partners, local businesses that make us unique, fun classes, parks, programs and amazing opportunities to get out there and get involved. Check out what's going on this week!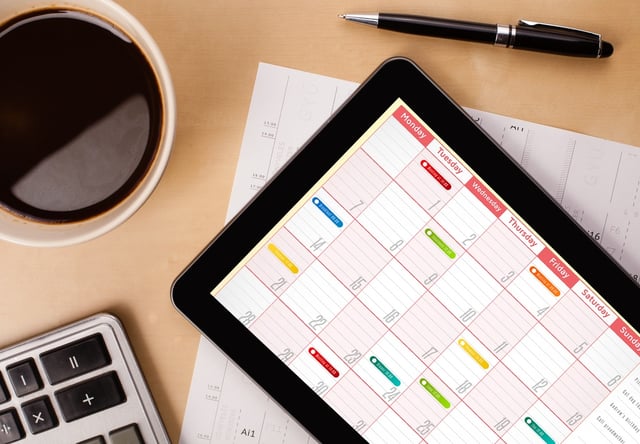 #WeLoveLocal, October 22 - October 28
Annual Topeka Business Expo
Downtown Ramada,

420 SE 6th Ave, Topeka, KS 66607
Stop by the biggest Topeka business networking event of 2018! The Annual Business Expo will kick off at 1 pm on Tuesday, October 23rd at the Downtown Ramada, with over 70 businesses hosting booths with games, prizes and more. Interact face-to-face with a variety of professionals representing a variety of businesses! To learn more, click here.
Boo It Downtown
Downtown Topeka, Kansas Avenue, Topeka, KS 66612
Bring your little ghouls and goblins to Topeka's "Boo It Downtown!" This safe and friendly trick or treating event kicks off at 5:30 pm on Thursday, Oct. 25th. Kiddos can trick or treat and enjoy fun activities! For more info, click here.
The Second Annual Brew Ha-Ha

Vaerus Aviation, 6410 SW Forbes Ave #2, Topeka, KS 66619
The second annual Brew Ha-Ha will be held on Friday, Oct. 26th from 6 pm to 9:30 pm. This fundraising event directly benefits the youth in Shawnee County! Attendees can sample 15 of the state's best local breweries and meet the brew masters! Small bites will also be available to enjoy. Tickets start at $50 and are still available for purchase. Find out more here.
Making Strides Against Breast Cancer

Kansas State Capitol, 300 W 10th St, Topeka, KS 66608
Join hundreds of participants for the Annual Making Strides Against Breast Cancer walk on Saturday, Oct. 27th at the Kansas State Capitol. The non-competitive 5k will begin at 9 am on Saturday - and there's still time to sign up! For more information, click here.
Dia De Los Muertos Family Day in Artlab

Mulvane Artlab, 17th and Jewell St, Washburn University, Topeka, KS 66621
Join the Mulvane and Tonantzin Society on Saturday, Oct. 27 from 1 pm to 4 pm to honor your ancestors and create traditional and non-traditional Dia de los Muertos (Day of the Dead) artwork! Participants can create art including papel picado, tissue marigolds, miniature ofrendas, calaveras masks, and more. This is a FREE event and participants of all ages are welcome. For more info, click here.
Want to learn more? We recommend visiting www.topeka365.com! This site is always a fantastic resource to be in the know about all the great things happening in Topeka.
Azura Credit Union Blog Disclosure
The purpose of the Azura Credit Union's blog is to be an educational resource for general financial and lifestyle information.
Disclaimers
The information posted on this blog by Azura Credit Union is for educational and entertainment purposes only and is not intended as a substitute for professional advice.
Azura Credit Union will not be held liable for any loss or damage of any kind in connection with this blog.
About Outside Links
On occasion we will include links to websites created, operated and maintained by a private business or organization. We provide these links as a service to our visitors, and are not responsible for the content, views, or privacy policies of these sites.
We take no responsibility for any products or services offered by this website, nor do we endorse or sponsor the information it contains.
In addition, websites may change location, ownership and address frequently. Azura Credit Union is not responsible for the accessibility of these links.
Thank you for your interest in Azura Credit Union's Blog.