Here at Azura, we <3 our community! We know that we live, work and play in great cities, so each week, we are sharing five great features of our community. Be ready to learn more about local events, community partners, local businesses that make us unique, fun classes, parks, programs and amazing opportunities to get out there and get involved. Check out what's going on this week!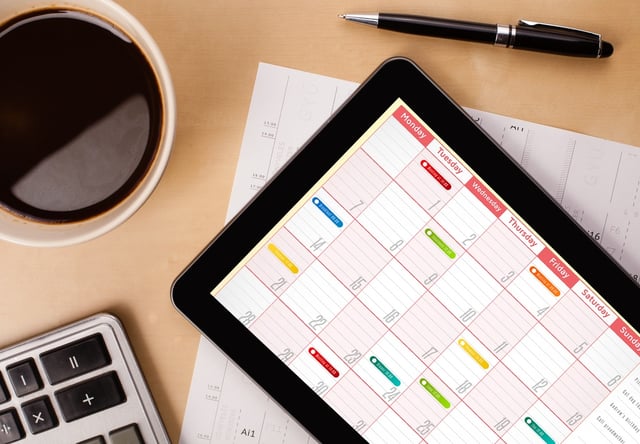 #WeLoveLocal, September 24 - September 30
Harvest Moon Yoga at the Capitol

Kansas State Capitol, SW 8th and SW Van Buren, Ks 66612
Find your zen at this week's Harvest Moon Yoga event! Join others on Monday, September 24th at 6:30 pm on the south steps of the Capitol. Attendees will enjoy yoga on a beautiful autumn evening. The event is hosted by the Yoga Room at Fairlawn Plaza and is being held to benefit Harvesters. The class is free, with a donation of non-perishable items suggested. For more information, visit the Facebook Event Page.
Citizen Science: Monarch Tagging
Kansas Museum of History, 6425 SW 6th Ave, Topeka, KS 66615
Participate in another evening of Citizen Science on September 25th at 5:30 pm. As part of Operation Monarch Watch, attendees will enjoy a free presentation about monarch butterflies in the Museum classroom. During the first hour staff members of the Topeka Zoo will teach how to tag monarchs. During the second hour, participants will walk the Kansas Historical Society's nature trail catching, tagging, logging and releasing the monarchs to continue their southbound migration. Preregistration is required! To pre-register, contact Rachael Rost at the Topeka Zoo, rrost@topeka.org.
Kansas Chocolate Festival

Downtown Topeka, Kansas Avenue
It's going to be a sweet Saturday at the Kansas Chocolate Festival in Downtown Topeka! Attendees will have the opportunity to get their sweet fix in a variety of activities, events and live entertainment! Enjoy chocolate samples, experiences and more throughout Downtown Kansas Avenue. For more information and a full list of events, click here.
Glow Ride 2018
Kansas State Capitol, SW 8th and SW Van Buren, Ks 66612

Light up the streets of Downtown Topeka during this year's Glow Ride on Saturday, September 29th! Bicyclists will meet at the Capitol at 7 pm to register and then enjoy a leisurely 5 mile bike ride through Downtown Topeka at 8 pm. Bring your own bike or rent one when you arrive! The Glow Ride is part of the Great Topeka Bike Fest. To register and find out more, click here.
Harvest Moon Inflatafest

Gary's Berries, 5991 17th St, Grantville, Ks 66429
Gary's Berries is officially opened for the autumn season and this weekend is their first ever Inflatafest! Bring your kiddos for great fall activities and enjoy a variety of giant inflatables. The fest will be held Saturday and Sunday! Inflatafest is included with your admission to Gary's Berries. For more information, check out their Facebook event page.


Want to learn more? We recommend visiting www.topeka365.com! This site is always a fantastic resource to be in the know about all the great things happening in Topeka.
Azura Credit Union Blog Disclosure
The purpose of the Azura Credit Union's blog is to be an educational resource for general financial and lifestyle information.
Disclaimers
The information posted on this blog by Azura Credit Union is for educational and entertainment purposes only and is not intended as a substitute for professional advice.
Azura Credit Union will not be held liable for any loss or damage of any kind in connection with this blog.
About Outside Links
On occasion we will include links to websites created, operated and maintained by a private business or organization. We provide these links as a service to our visitors, and are not responsible for the content, views, or privacy policies of these sites.
We take no responsibility for any products or services offered by this website, nor do we endorse or sponsor the information it contains.
In addition, websites may change location, ownership and address frequently. Azura Credit Union is not responsible for the accessibility of these links.
Thank you for your interest in Azura Credit Union's Blog.