The Azura Employee Foundation (AEF) came together and spent Giving Tuesday delivering checks to their fall grant recipients. Six different organizations were awarded grants totaling $14,000. The Azura Employee Foundation is funded by employees from their own paychecks, with nearly eighty percent of Azura Credit Union employees actively donating! The foundation focuses on community supports and improving more lives by approving grant requests twice a year.

Recipients of our AEF fall grants include Doorstep, Ronald McDonald House, KidsTLC, Stormont Vail Health, Topeka Habitat for Humanity, and Boys & Girls Clubs of Topeka.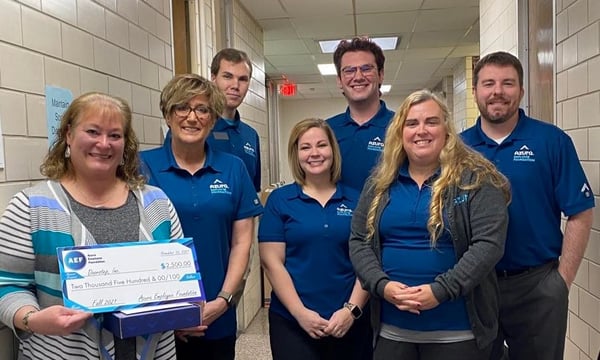 Doorstep, Inc. $2,500

Doorstep, Inc. will be utilizing the grant to provide assistance to individuals and families who are struggling. Their Utility Assistance program focuses on helping individuals and families going through a crisis in their life. They told AEF that the requests for help in paying for utilities have been high with the average bill being approximately $225. This grant will provide struggling families some relief especially during the holiday season.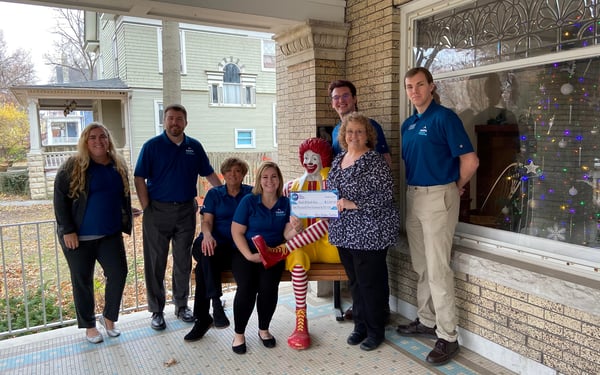 Ronald McDonald House $2,500

Ronald McDonald House will be using the funds to support their Share a Night Room Sponsorship and Meal Makers Programs. The Share a Night Room Sponsorship program provides lodging on an ongoing basis at little or no cost for families whose children are hospitalized in Topeka. The Meal Maker Program will use funds to purchase dairy items, fresh produce, meat and other essential food and personal care items for their guest families. They told AEF that this grant will help pay for approximately 100 nights for families to stay at the Ronald McDonald House, as well as meals for the guest families, which they cook for daily.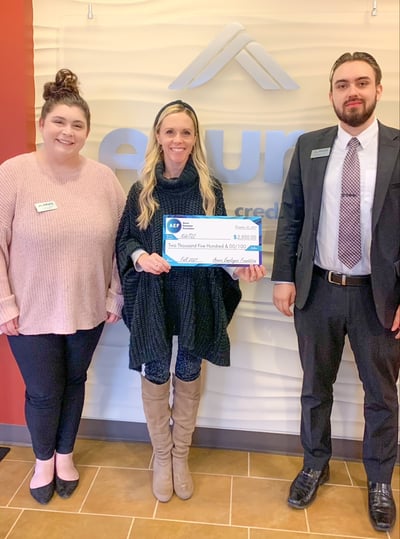 KidsTLC $2,500

KidsTLC exists to transform the lives of children and families experiencing mental and behavioral health challenges, developmental trauma and autism. These funds will be used to provide meals, snacks and disposable meal materials for children living in KidsTLC's residential programs.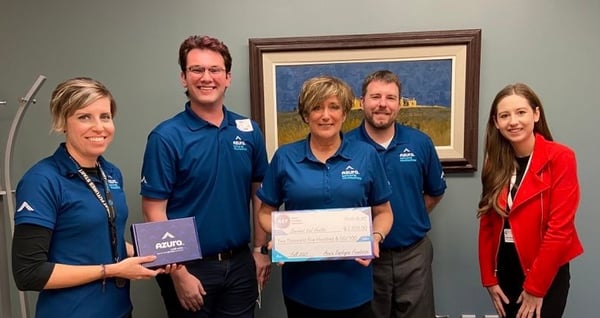 Stormont Vail Health $2,500

Stormont Vail Health will use their grant funds to expand the NIC's breast pump loaner program from four units to six units. The loaner program gives mothers in need access to hospital-grade pumps in order to provide their own breastmilk for their premature babies. Gale, an RN at Stormont Vail Health, told AEF that the grant would provide state of the art breast pumps to breast feeding mothers.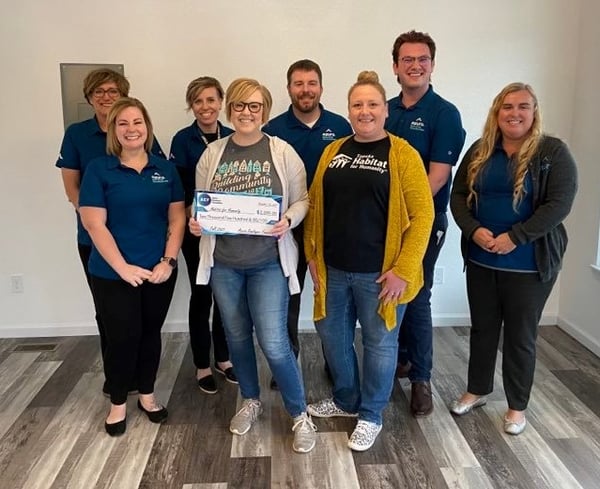 Topeka Habitat for Humanity, Inc. $2,500

Topeka Habitat for Humanity, Inc. will be putting their funds to work to supplement their Aging in Place program. Aging in Place is a movement, to not only enable individuals to age safely in their homes, but to create enrichments for the home owner. This program provides an environment where older adults can continue to learn and contribute, develop intergenerational relationships, maintain a
healthy lifestyle, and live independently with autonomy, dignity and respect. AEF got the opportunity to tour one of the homes Habitat for Humanity was building for a mother and her children while delivering the grant money.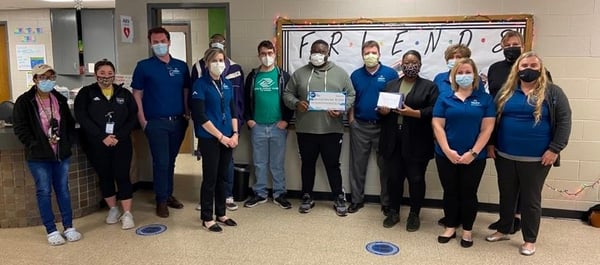 Boys & Girls Clubs of Topeka $1,500
Boys & Girls Clubs of Topeka (BGCT) will be utilizing their grant to provide snack packs for Club members across all 14 BGCT Clubs during the summer. The snack pack includes a bottle of water and a healthy snack food. BGCT will be able to serve approximately 1,000 Club members. AEF got to tour BGCT's facility and hear about the incredible mentorship programs they provide.
Being able to give back to our community this holiday season through our Azura Employee Foundation is just one of the many ways we can make NE Kansas a better place for everyone. Find out more about how Azura helps the communities where we work, live and play. Come join us!