Credit Unions were founded on the principle of "People Helping People." At Azura, our associates are encouraged to live that motto through their volunteer work within the community. We truly appreciate the Above and Beyond effort our employees put in and enjoy recognizing an employee each month for their volunteer efforts! Read on to see who was chosen for Azura's Volunteer of the Month.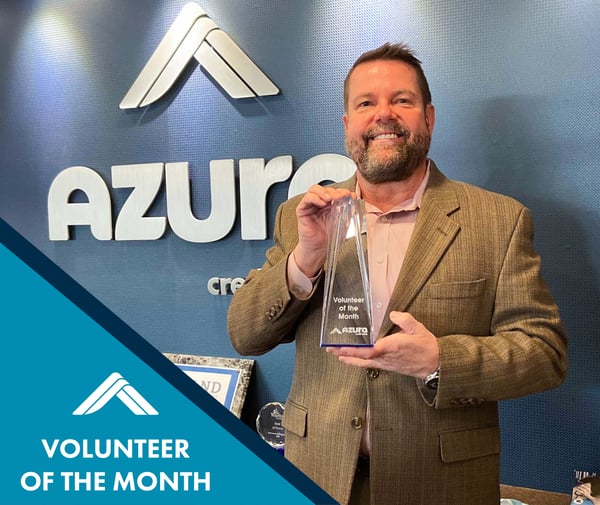 Our Volunteer of the Month is Kevin Harkins, our Indirect Program Manager. We caught up with Kevin and asked a few questions about where and why he loves volunteering.
Where do you volunteer?
Toys for Tots at Washburn Tech
Why did you decide to become a volunteer?
I can remember when helping your neighbors was helping your community. A little time a little work, it was often fun and made me feel good! It seems so hard to find enough time anymore. I still help my neighbors and donate to local charities but it did not feel the same. Thanks to my credit union, I took a little time to do a little work and found what makes it special, community!
What's your favorite thing about volunteering?
Working with my hands shoulder to shoulder with amazing people to help others.
If someone is deciding whether or not to volunteer - what would you tell them?
Decide to take time, find something you enjoy doing, a cause or group of people you can connect with and get involved!
Thank you Kevin for going Above and Beyond and serving our community!