Azura Credit Union strives to improve more lives through various programs and initiatives, including our two scholarship opportunities, the Above and Beyond Scholarship and the Diane Wright Memorial Scholarship. We had a record amount of applicants again this year and are pleased to share that the Scholarship Committee has awarded both scholarships to two great individuals.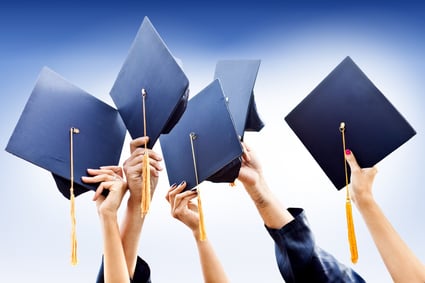 Above and Beyond Scholarship
Azura's Above and Beyond scholarship has been awarded to Chelsie Wilson. Chelsie is a senior at Washburn University, studying Human Services. Her desired career is a Children's Inner City Minister. Chelsie stays active through Washburn YoungLife and Intramural Soccer. Chelsie has donated her time through her college career to the Boys & Girl's Club, Harvesters and the Topeka Rescue Mission. We are excited to see where Chelsie takes her skills and passion after graduation.
Diane Wright Memorial Scholarship

Azura's Diane Wright Memorial Scholarship has been awarded to Olivia Diestelkamp. Olivia attends Kansas State University and plans to graduate in Fall 2019. Her field of study is in Elementary Education and she hopes to become a Teacher after graduation. Olivia stays involved by being a University Transfer Student Ambassador and being a member of several honor societies. She volunteers her time as an After School Program coordinator, as well as helping with the Special Olympics and more. We can't wait to see Olivia become a great teacher after graduation.
Thank you to all of our applicants this year. The Scholarship Committee truly enjoyed reading all the fantastic essays and applications. To stay up-to-date on our upcoming scholarships, sign up now for our monthly eNewsletter.