Nearly 400 Azura members gathered at Maner Conference Centre on April 24, 2018 for Azura's Annual Meeting. Exciting information was shared, games were played and prizes were won. Our Azura associates were excited to spend time with our membership and entertain them with something new this year - Game Night LIVE!
2017 Recap
Annual Meeting was a perfect time for members to learn about Azura's successes for 2017.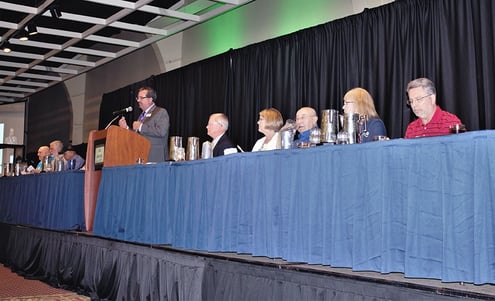 Jim Frownfelter, Chairman of the Board, shared some exciting numbers.
In 2017:
Azura gained 5,884 new members
Members put 6,381 vehicles on the road with an Azura auto loan
195 Members bought homes with an Azura mortgage
Azura assisted 71 businesses by lending $3.1 million
As an organization, Azura gave back over $150,000 to our community, with contributions to Azura Trails at Burnett's Mound, TARC, the Topeka Credit Union Foundation, Boys & Girls Clubs, Topeka Rescue Mission, Military Veterans Project, Harvesters and many more. Our associates were proud to volunteer in the community in 2017, with over 794 hours of volunteer work. To view Annual Meeting's full report, click here.
Game Night LIVE!
After the official meeting, Azura associates entertained members with three fantastic versions of popular Game Shows. Members enjoyed "It's a Deal!," "Friendly Feud," and "The Price is Great!"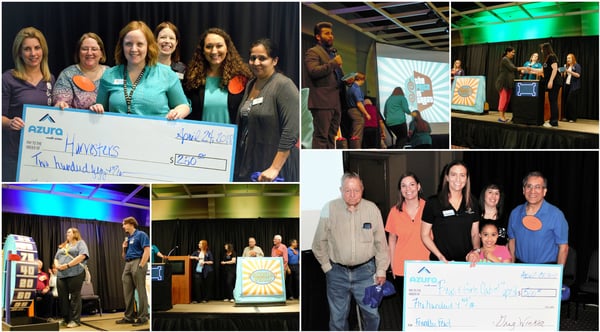 Members who were chosen by chance to participate won various prizes, including cash, Royals tickets, gift certificates to local businesses and even free tacos for a year. In addition, Friendly Feud participants were able to win cash for themselves, and for two randomly selected charities. The two charities chosen were Boys & Girls Club of Topeka and Harvesters!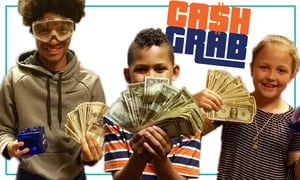 In between each game, cash was raffled off to 10 lucky members, and three children were given the chance to participate in our Azura Money Tank Cash Grab! All three children walked away with cash to start their savings account, and Azura was proud to surprise their teachers with the same amount won for their classrooms.
All of our Azura Associates were thrilled to provide a fun evening full of laughs, games and prizes. We hope those who attended enjoyed the evening and we can't wait to surprise our members with another fun Annual Meeting next year! We were so grateful for the chance to say "Thank you!" for being a member at our Annual Meeting.