Whether you're stuck in quarantine, you feel safer at home, or you just want to save a buck on travel, here are 10 tips and trip ideas for celebrating National Virtual Vacation Day March 30.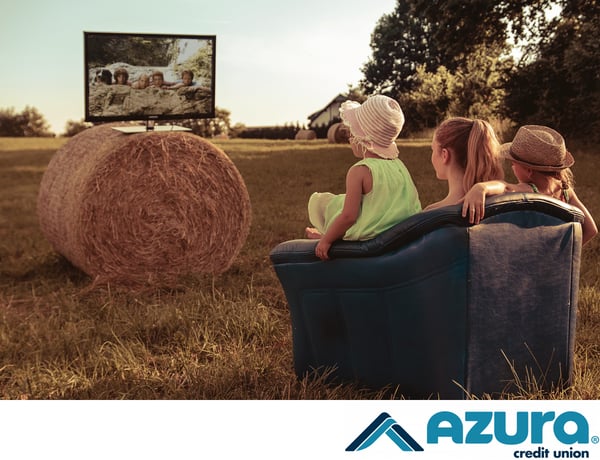 1. Set the scene
Wherever you decide to "go," immerse yourself in the experience by setting the scene. Choose a spot in your home that's separate from your work or sleep areas. Then, recreate the setting you'd have if you'd actually taken a trip! For example, if you'll be virtually traveling to a rainforest, play soundtracks of real animal calls you'd hear in that setting. To go all out, recreate the aromas and tastes you'd encounter on your trip by whipping up a dish you'd find at your destination.
2. Grab a friend
It's always more fun to travel with company. Share the experience with a friend by jumping on a video call together as you set out on your trip.
3. Dress the part
Just because your trip is taking place in your living room, it doesn't mean you need to dress like you're binge-watching your favorite series on Netflix. Make the experience more authentic by dressing up as if you were actually travelling to your virtual destination, shades included.
4. Scuba dive in Palau
Have you always dreamed of exploring the wonderful world beneath the sea? Now you can — without dropping a boatload of money on scuba gear. Check out this tour on YouTube for a fantastic 360-degree virtual scuba-diving experience in the clear waters of Palau.
5. Tour the Serengeti National Park in Tanzania

Go on safari without getting jet lag! This 360-degree tour will help you get up close with the wildebeest, gorillas and other animals native to the African plains.
6. Explore the Kenai Fjords National Park in Alaska

If winter wonderlands are more your thing, grab your parka and hop on over to Alaska for a virtual tour of beautiful ice caps, enormous glaciers and frozen vistas you don't see back home.
7. Across Europe in a Day
It's time to take that jaunt through Europe you've always dreamed of taking! Here are some great virtual hotspots to visit while you travel through the continent:
8. The show must go on
If you love being entertained, you may want to include one of these venues in your virtual vacation:
9. An out-of-this-world adventure
Check out what Mars has to offer on this mind-blowing virtual tour.
10. Transition gently
When your getaway is over, take a few minutes to relax, mentally review the sights and sounds you enjoyed and exhale slowly before getting back to your everyday routine.
We've got tips and ideas for you to enjoy the vacation of a lifetime — from the comfort of your living room.