For the past three years, Azura has celebrated our "Azura-versary" by bringing back May Day! When we started celebrating May Day, we hoped it would make a positive impact on the community and be a fun event. However, what we didn't know was that it would become a way to really improve more lives. Check out our top 10 favorite May Day "Acts of Kindness" ideas!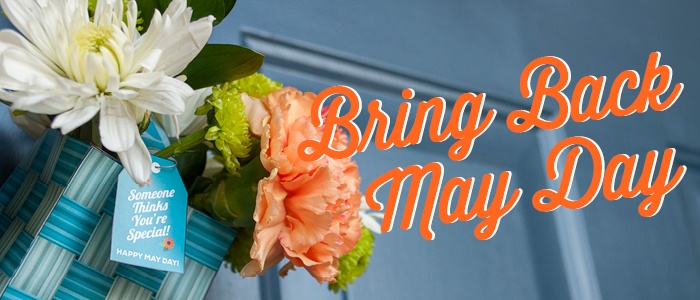 1. Surprise someone who has very few visitors
We began receiving letters a week after May Day in 2017 from people in the community who had anonymously received May Day baskets. Someone wrote in that May Day had been their first contact with the outside world in months since their spouse had passed away and it meant the world to them. Oftentimes, the smallest gestures can mean the most to others.
2.
Give a smile with a May Day basket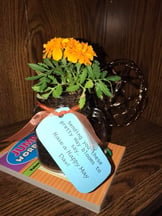 We loved hearing of an Ambassador who put together sweet May Day baskets for a group of chemotherapy patients. We also had an Ambassador surprise her Meals on Wheels route with May Day baskets and flowers.
If you'd like to create your own May Day baskets, download and print the template here.
3. Purchase groceries
We had May Day ambassadors purchase groceries for strangers, which started a Pay it Forward chain reaction, where one person paid for the next. When it came to a young male 20-something in line, who only had a 2 liter of pop with an older gentleman behind him who had a cartfull of groceries, we understood paying it forward might end there. We were surprised and moved that it did not end there! The young man bought and bagged the man's cartfull of groceries behind him and the Pay it Forward chain reaction continued.
4. Fill a tank of gas
We had several Ambassadors offer to purchase a tank of gas for thankful strangers throughout town.
5. Buy dinner
Can you think of someone who could use a warm meal? We were touched to hear of an Ambassador bringing dinner to all the parents at a hospital's NICU.
6. Fill blessing boxes around town
Blessing boxes can always use a little extra love. Check out one and see what you can stock for those in need.
7.
Give of your talents
We had a person build and donate a wheelchair ramp for a woman who was home bound because of the stairs on her porch. What talents could you use to make someone's day brighter?
8.
Provide much needed supplies
One of our May Day Ambassadors heard of a family in need after a house fire, and used their funds to donate much needed clothing. Can you think of anyone who may need simple items? Perhaps it's an after school program who could use new art supplies or like in our example, a family that needs the basics after a disaster.
9. Pay for the unexpected
Paying for something unexpected is truly a meaningful Act of Kindness. One of our May Day Ambassadors got creative and chose to pay off the past due lunch balances at a local school. You could also consider paying off a layaway balance at an area store.
10.
Provide a sweet treat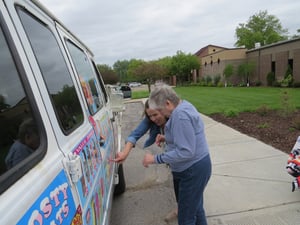 Everyone loves a sweet treat! In the past, folks have surprised local non-profits with an ice cream truck, or even something simple like a cooler full of popsicles! We also have had Ambassadors offer to bring in afternoon treats to our hardworking teachers.
A big thank you to our fantastic May Day Ambassadors who have celebrated May Day with us. Your efforts have brought joy and kindness to our community.
We hope these ten ideas will give you a good idea of how you can "Bring Back May Day!" We hope to continue this time honored tradition for many years to come. How will you celebrate May Day this year?