In celebration of our anniversary and in appreciation of the amazing communities we serve, we set out to Bring Back May Day again this year! May Day's history of giving baskets of flowers and treats to loved ones and neighbors is a tradition we want to help flourish in our communities. We are so pleased to share that the community did an amazing job helping us Bring Back May Day!
Make Your Own Basket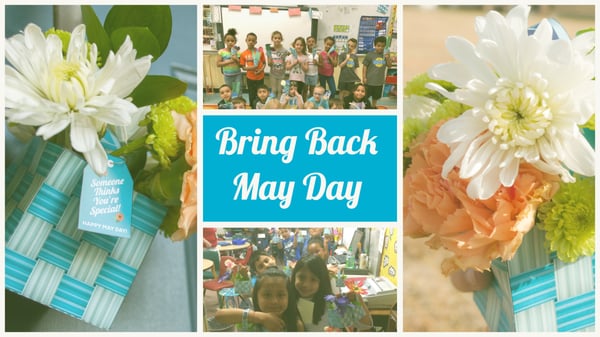 To help bring back May Day, we provided May Day basket templates to area schools again this year. 4,428 templates were sent to schools all across North East Kansas - that's over 3,000 more than last year!
Topeka Rescue Mission Drive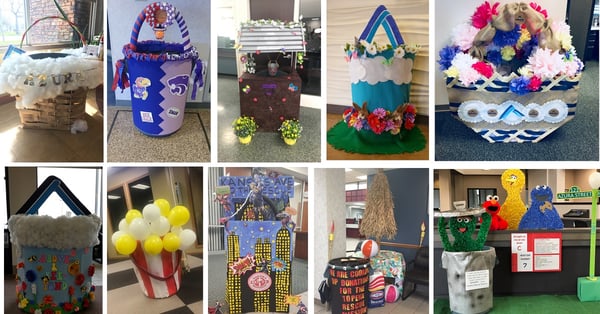 We also facilitated a Topeka Rescue Mission donation drive. Staff were excited to participate in decorating their TRM barrels to appear as May Day baskets, and enjoyed spreading May Day cheer among our members. We were able to donate over 400 items that will benefit the infants and children at the Mission!
May Day Ambassadors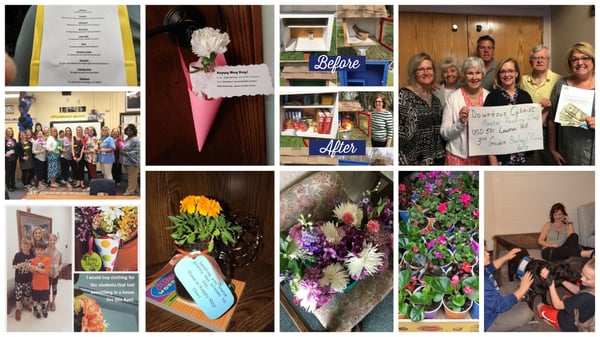 To help us Bring Back May Day, we asked for community volunteers to share their ideas with us on what they would do with $100. 25 Ambassadors were selected and given $100 to brighten the day for others. Here are just a few acts of kindness that were completed by our May Day Ambassadors:
Flowers were shared with patients in an oncology office
Blessing Boxes were restocked with food for those in need
Clothing was provided to a family that lost their home in a house fire
Thornton Place residents were surprised with May Day goodies
Groceries were bought at the Topeka Apple Market for surprised customers
Gift bags were given to First Responders
Dinners and lunches were bought at various restaurants for unsuspecting diners
Third grade students at Lowman Elementary were able to go bowling with the Optimist Club
Flowers were delivered on a Meals on Wheels route
Teachers were surprised with gift cards and flowers across Topeka
Even the Shawnee Heights Middle School therapy dog, Serenity, got supplies to better serve the students
This is just a small selection of all the amazing things our May Day Ambassadors did for our community. A HUGE Thank You! from Azura to our Ambassadors for helping us Bring Back May Day!
Thank You to our Awesome Community
It was certainly a busy May Day, celebrating our anniversary. We are looking forward to continuing the tradition in the coming years. Surprising, delighting and helping our community is the best part of our anniversary as we continue to strive to improve more lives.