We are excited to announce a new and exciting way to support, explore and celebrate local businesses. With your help, we will select and highlight unique businesses in our community and learn more about them through a monthly business highlight on our Azura Above & Beyond Blog and social media channels.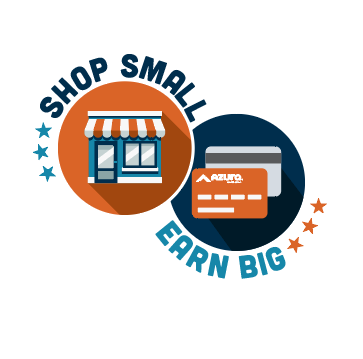 ---
Shop Small, Earn Big's featured June business: Tarwater Farm & Home Supply. Find out more about this exciting Azura Credit Union program and the featured business!
What is Shop Small, Earn Big?
Shop Small, Earn Big is a new and exciting program Azura Credit Union is offering our membership in 2021 and beyond. We believe in celebrating local business, while also offering a fun incentive for our members to shop local! Each month, we will feature a local business. If Azura members use their personal Azura debit or credit card at the featured business, they will be entered for a chance to win $100 at the end of the month!
What business is featured this month?

Our June 2021 featured business is
Tarwater Farm & Home Supply.
Learn more about this unique new restaurant by visiting their website or Facebook page.
How long has Tarwater been in business in Topeka?
Tarwater has served the local Topeka area for over 42 years!
They are located in North Topeka. Their address is 4107 NW Topeka Blvd, Topeka, KS 66617.
Currently, the store is open Monday - Friday, 8 am to 6pm and Saturday 8:00 am to 4:00 pm. For the most up to date hours, we highly recommend you check their website.
What is the owner's favorite part about owning a small business in Topeka?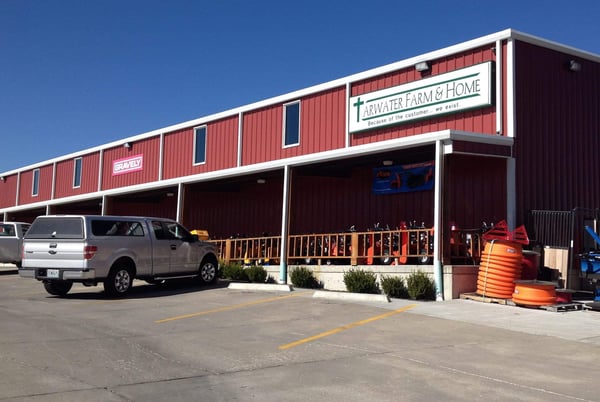 When we asked the owners what their favorite part was about having a small business in Topeka, they responded "We have been blessed to watch our customer base grow through the years. We have been able to see kids come in with their parents, then those same kids bring their own kids in. Topeka is a wonderful community of loyal customers."
What's one thing your business is known best for?
The owners and staff of Tarwater pride themselves on customer service and product knowledge, so they love to answer any questions a customer may have.
What else does the owner want you to know about their store?
The owners shared "We have grown from a small gas station selling feed to where we are now. We are so thankful for our customers and look forward to meeting new faces as well."
I want to nominate a business for this program - how can I do it?
We are always looking for your favorite local businesses to feature! Nominate a business today.