Stormont Vail Foundation and Azura Credit Union have teamed up in support of Children's Miracle Network Hospitals. Through the Stormont Vail Foundation Community Impact Debit Card every time you make a purchase, Azura donates 5 cents to help provide necessary resources for pediatric patients like Max, who is featured on the front of the card!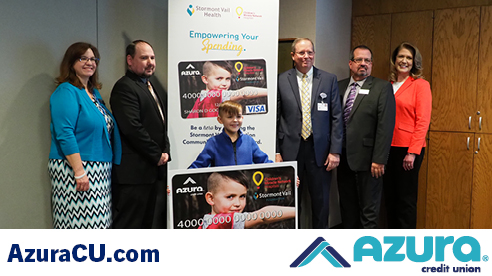 "This partnership is another way that shows how our community supports the work that we do at the Stormont Vail Foundation," said Amy Burns, president and executive director, Stormont Vail Foundation. "These funds will help to provide even more resources to continue to provide high-quality care across Eastern Kansas."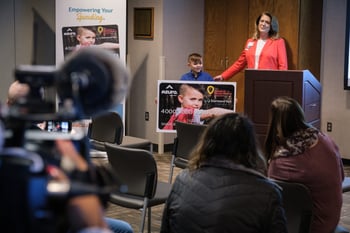 Every dollar raised from this partnership will help create miracles by funding needed medical equipment, training and programs for the over 46,000 children treated annually at Stormont Vail and Cotton O'Neil Clinics.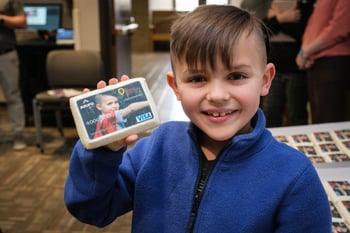 "Azura is proud to welcome "The Max Card," supporting Stormont Vail Foundation and Children's Miracle Network, to our Community Impact Card program. We are excited to grow our options of giving for checking accountholders. Credit Unions, as a movement, have been supporting the efforts of Children's Miracle Network for over 30 years, making this a clear next step for partnership. The Community Impact program was able to provide nearly $50,000 in donations last year, made possible by Azura donating five cents for every purchase made with a Community Impact card. As we look to 2020, we are on track for continued growth, and we challenge our community to join the Community Impact program, so they too can be a part of this record breaking year," said Katie Beach, Community Development Manager.