When your favorite sports season is in full swing, where do you watch the game?
While attending a live game is super-exciting and sports bars have their appeal, more people are choosing to stay home this football season.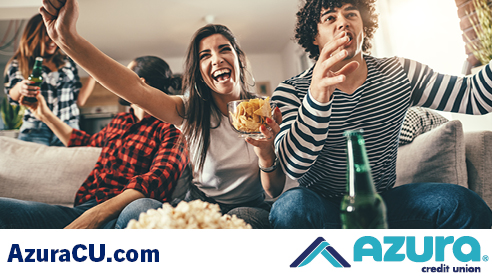 Fewer People at Sports Bars
More people than ever are choosing to watch the game at home, in part because of the many options for online viewing.
Lots of fans also claim it's too expensive to hang out in a sports bar. The food and drink tends to be costly. The quiet home environment is desirable to many people.
The Appeal of Home Watching
First and foremost, when you watch at home, you control the remote. On DVR, you can fast forward through commercials you don't like or pause the game for snack time. This is a luxury that viewers at the bar or live game simply don't have.
At home, you can prepare your favorite dishes and snacks at a fraction of the cost of bar or stadium food and drink. You can also choose healthy food options and keep the calories down along with the costs.
Another advantage of home-watching is flexibility. Thanks to online devices, you can run an errand mid-game, keep up with the score on your mobile device and return home to finish watching.
Atmosphere
Many people enjoy watching games with like-minded fans at sports bars, but you can bring that fandom home! Invite your best pals and holler at the screen together.
Watching the Game Live
Most sports fans will tell you there's nothing like seeing their favorite team play live. However, when pressed, they may admit it isn't comfortable to sit in hard stadium seats or fight crowds. Some fans even re-watch games they've attended when they get home because they feel they've missed too much!
While paying pricey cable bills can be painful, going to a live professional game is a lot more expensive for a one-time event. Aside from the ticket, there's parking to consider as well as the cost of concessions and souvenirs.
For reasons like costs and convenience, watching the game at home is trending today.