Between the winter holidays, your new year's resolutions and constantly second guessing whether you need to wear a coat outside or not (thanks Kansas weather!), you might have missed planning for Spring Break. If you're left wondering what in the world to do, we've found five ways you can save on your last minute plans.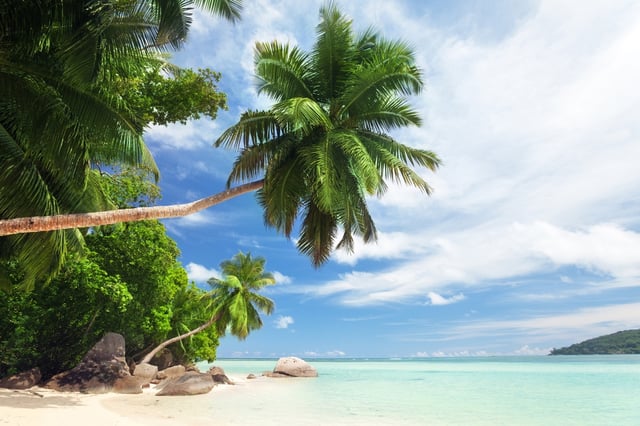 Take Advantage of Spring Break Specific Deals
If you're set on a specific location for Spring Break, but you just haven't booked your travel yet, you may be able to benefit from Spring Break promotions. Many hotels and resorts that haven't filled up for Spring Break may be offering special perks to book at this time. We recommend checking discount sites like Groupon or Travelzoo or simply googling "Spring Break Specials."
A special shout out to Azura's Rewards VISA Credit Card - cardholders can earn 3x the points when they book their hotels and airfare in the month of March. So, if you're spending $1,000 on your flight and hotel, you will be rewarded with 3,000 points!
Book Your Travel on "Off Times" or "Off Days"
According to USA Today, flying on weekdays is the best bet in March. This means that weekdays typically have more affordable tickets, plus less crowded planes and airports. Many airline websites will allow you to view fares on a monthly calendar, so you can choose the best choice. If you have to travel on the weekend, USA Today recommends looking at Tuesday to Saturday or Saturday to Wednesday itineraries for the best deals. This may cut into a day or two of beach time, but the savings may be worth it.
Consider Alternative Destinations
You may be able to save hundreds by choosing a similar but less popular Spring Break destination. If it's the beach you're looking for, think about locations like:
Miami instead of Key West
Panama City instead of Costa Rica
Puerto Vallarta instead of Cancun
Your flights and hotel stay could be less expensive, but you would still enjoy similar weather, beaches, restaurants and fun activities.
Take a Road Trip
If your budget doesn't work with a far away destination, consider a fun road trip. Being in the middle of the U.S. in Kansas has its advantages. Many destinations are roughly equal distances away. In less than a day of travel, you could be enjoying mountains, beaches, big cities or National Parks. Plus, you won't have to worry about renting a car and you can bring road snacks!
Be a Tourist in Topeka
Last but certainly not least, make the best of a staycation and become a Topeka tourist! There are a surprising amount of activities that many locals forget Topeka offers. Visit Topeka is our favorite resource for finding out what's going on in town. Here are a few of our recommendations for things to check out during your Spring Break:
This is just a sample of all the fun things you can do in Topeka! To stay up to date on our local happenings, definitely bookmark Visit Topeka's site or follow them on Facebook.
Hopefully these five tips have given you an idea of how best to enjoy your Spring Break and still save some $$. Whether you're hundreds of miles away on a beach, or checking out all the Downtown improvements, Spring Break can be budget friendly and stress free!