Preparing to sell your home can be difficult. You have to create enough ambiance so that buyers can envision themselves living there but make sure it's not so cluttered that all they see is you. Make some changes inside and out to get top dollar for your abode.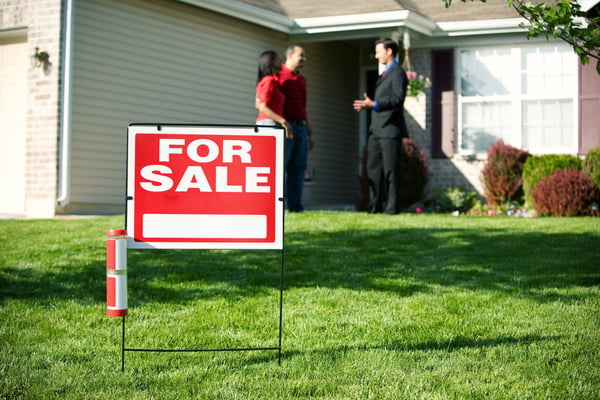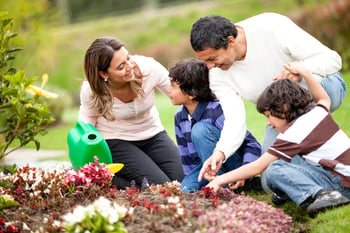 1. Curbside Appeal. If a person sees trash on the lawn or overgrown weeds, they won't be enticed to come inside. Boost your home's curb appeal by planting a few colorful flowers at the entrance and mow the lawn.
2. Declutter. Most people are familiar with the common clean-up strategy of stuffing all the mess under the bed or in a closet. Count on potential buyers checking closets and cupboards, and make sure they are tidy and organized.
3. Lighten up. Open up the blinds to allow as much natural light as possible. Consider adding extra lamps that can be dimmed for ambiance.
4. Add accents. You don't have to do a major renovation to make your home more appealing. Little accents such as new sink hardware and cupboard knobs can make a big difference. If you opt for a bigger project, make sure it will add value instead of detracting from it.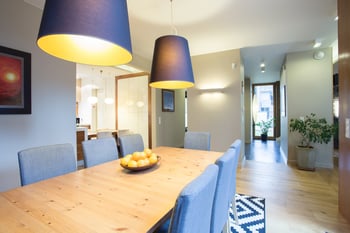 5. Neutralize. While you may love a bright orange living room, it could be too much for a potential buyer. Neutralize the color scheme by painting walls white and covering up any brightly colored furniture.
6. Put up mirrors. Replace bold artwork with mirrors to make a room look bigger and lighter. As potential buyers walk through the house, they can catch glimpses of themselves, helping them envision themselves in the home.
7. Aromatherapy. No need to buy fancy candles or incense. On the day of a showing, simply pour a couple of tablespoons of vanilla extract in a small oven safe dish and place it in the oven at 300 degrees. Within 20 minutes, the home will be filled with a beautiful aroma.
8. Feng shui. As potential buyers walk through the home, it should flow nicely. They shouldn't be bumping into furniture. Ensure each room is spacious and has a clear purpose. If you have a room that's an office/guest room/crafting trifecta, decide which role works best and then rearrange it for that purpose.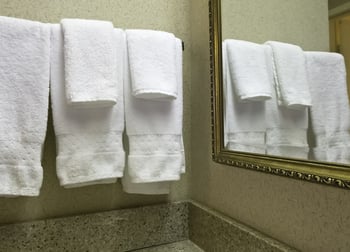 9. Beautify the bathroom. Transform a bathroom into a spa. Fresh linens, bath mats and candles can make all the difference. Put the toilet seat down, and you can even fold the final sheet of the toilet paper into a fancy triangle.
10. Clean. Last, but not least, ensure that your house is clean for showings. Don't forget to scrub the baseboards, remove the shower scum and dust. Consider getting carpets steam-cleaned as well.
Try walking through your home, pretending to be a potential buyer, to see what needs fixing, and then tackle those details. With a few repairs, the house will be ready for showing in no time.
Planning to buy? Our Home Loans Team is here to help with all of your home purchasing needs!
© Copyright 2018 NerdWallet, Inc. All Rights Reserved
As an Equal Opportunity Lender, We Do Business in Accordance With Federal Fair Lending Laws. Federally insured by NCUA.