We sincerely appreciate the hard work and dedication required to provide the best possible service to our membership. That's why, each month, we will take a moment to get to know an Azura employee in our new series, "Meet the Team!"
Codi is a Loan Operations Associate/Indirect Funder. Codi and her team are responsible for processing all the paperwork and funding the loans!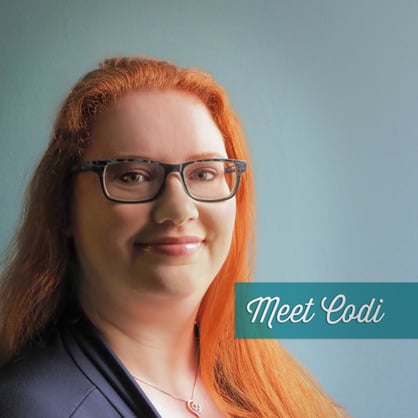 What is your role at Azura?
Loan Operations Associate/Indirect Funder. What is indirect funding you ask? Have you ever walked into a dealership to purchase a vehicle and had no idea how you were going to finance that vehicle? Well if so, that's where our indirect team comes in! We have underwriters who review and approve applications. Then, my team and I are responsible for processing all the paperwork and funding the loans! I also make all the Welcome calls to our new indirect members. That would be the biggest part of my day, but don't forget I am also a Loan Ops Associate! I assist with lien releases, phone calls, and emails for all things behind the scenes of your loans.
What sets Azura apart from other financial institutions?
As an Azuran I fully embrace our motto of Above and Beyond Banking! This just means we give all we can to ensure your financial future is in the best hands. We have your best interest in mind at all times. Also, I love seeing how impactful our contributions can be to our community. We offer a community impact card where something as small as using your own debit card can lead to thousands of dollars of funding for a charity of your choice!
If you could tell people one thing you appreciate most about credit unions, what would it be?
Azura, as with all not for profit credit unions, give back to our member owners and to our community. Not only financially, but also through our personal interest in giving time and supporting efforts. Azura encourages us to spend time making a hands on difference in our community. Providing us volunteer opportunities with places such as Boys and Girls Club, Topeka Rescue Mission, or Harvesters and helping with events such as Future Now providing financial education to our local high school students, The Festival of Trees, and the upcoming Winter Wonderland.
What do you like to do for fun when you're not at work?
Family time is the most important thing to me! I have two children. When I am not working I am forever trying to think of fun inexpensive things for us to do. We love Azura Trails! Exploring the trails and tracking through the mud. So much fun!
What's your favorite quote?
Enjoy the little things, for one day you may look back and realize they were the big things. Robert Brault